Nissan Innovation Station

Nissan Innovation Station
All New Nissan Micra on display 13 March to 8 April 2017
The Nissan Innovation Station is full of exciting experiences and educational activities for adults and children. So, whether you're visiting The O2 ahead of a performance or enjoying a day trip with family or friends – there's something for everyone to enjoy.
As an added treat, visit the Innovation Station from the 13 March to 8 April, and you can see the All New Nissan Micra with BOSE® PERSONAL® audio system. You'll also have the chance to win tickets to come to a show at The O2. Simply share your top five driving songs with us for a chance to win.
The Innovation Station is engineered around Innovation and Excitement. From a virtual test-drive in the 100% electric Nissan LEAF to the NISMO Training Lab, which allows you to test your stamina and reactions against other NISMO athletes.
There are colouring activities for the children, interactive quizzes, a GT-R Virtual Reality experience and not forgetting our Gran Turismo 6 racing pods, where you can race head-to-head against family and friends. We have it all.
Free entry. Open daily 12pm-8pm.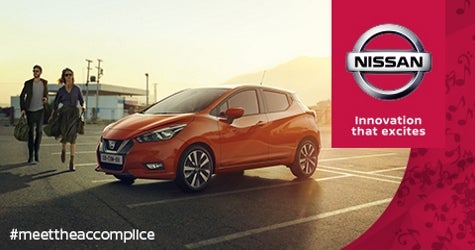 Fancy winning tickets to see a show at The O2? Head to the Nissan Innovation Station to meet the accomplice – the All New Nissan Micra with BOSE® PERSONAL® audio system from 13 March to 8 April 2017.
Learn more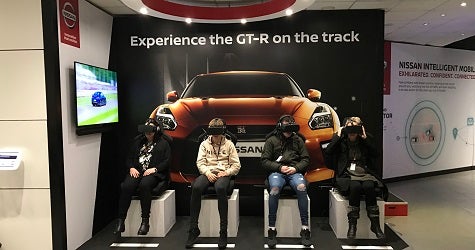 GT-R virtual reality experience
Feel the speed of the latest Nissan GT-R with our new virtual reality exhibit: sit in the passenger seat, as Jann Mardenborough completes a lap of the famous Millbrook racing track in the ultimate everyday supercar.
NISMO Lab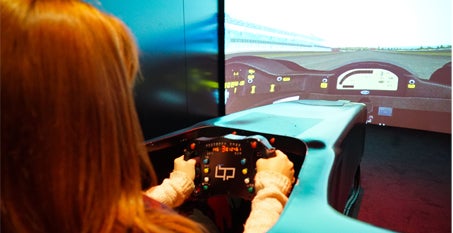 The state-of-the-art NISMO LAB is a true reproduction of the training facility used by real NISMO racing drivers at Silverstone. Now it's your turn to put your racing skills to the test at the Nissan Innovation Station.
Nissan Micra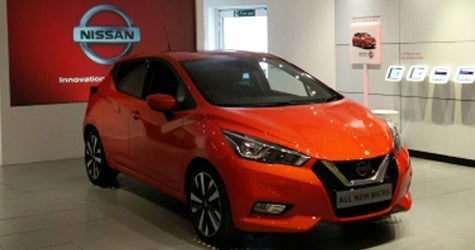 Designed and engineered to break away from convention, the New Micra is more than a car. It has personality, just like you. Come to #meettheaccomplice today at The Nissan Innovation Station.
Gallery