Coming to the show? Don't miss a moment. Head down early. Enhanced security is in place. Pack light, we only allow small bags into the arena.
Event timings: Doors: 18:00 // Globie Pre-Game Performance: 19:10// Part 1: 19:30 // Part 2: 20:30 // Finish: 21:00 (all event timings approx)
Close
The Original Harlem Globetrotters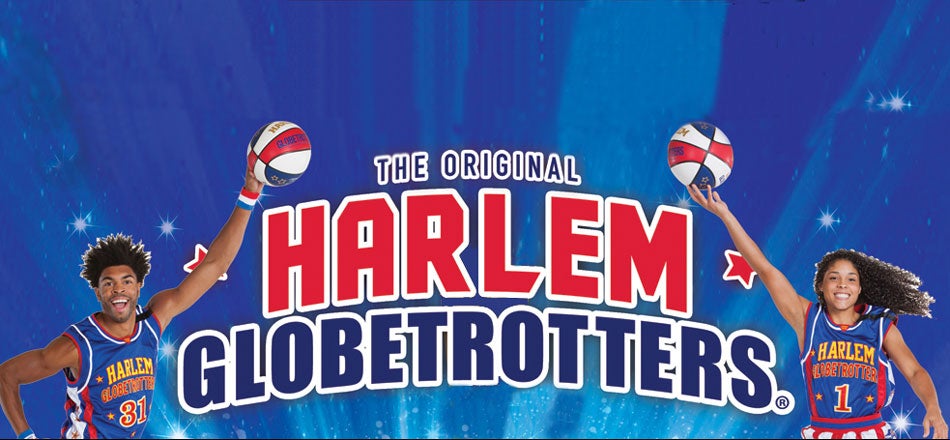 The Original Harlem Globetrotters
at The O2 arena
Get access to exclusive updates and a heads-up on tickets.
The world famous Harlem Globetrotters, featuring some of the most electrifying athletes on the planet, will bring their spectacular show to The O2 on 16 April 2017 as part of their world tour.
Tickets go on sale at 9am on 23 September and are available at www.theo2.co.uk or by calling 0844 856 0202.
The Globetrotters recently wrapped a busy 90th year tour, during which they named Pope Francis the ninth Honorary Harlem Globetrotter in team history, walked the runway at New York Fashion week, launched the Great Assist initiative alongside Robin Roberts pledging to spread 100 million smiles over the next 10 years, broke seven Guinness World Records® and remixed the team's legendary theme song, "Sweet Georgia Brown," with the help of Grammy Award-winning producer/songwriter Teddy Riley.
During their 2017 World Tour, the famed team will feature a star-studded roster that includes Big Easy Lofton, Ant Atkinson, Hi-Lite Bruton, Thunder Law, Bull Bullard and Cheese Chisholm and female stars, TNT Lister and Ace Jackson. The Globetrotters' one-of-a-kind show is unrivalled in the world of family entertainment. Every game will showcase incredible ball handling wizardry, rim-rattling dunks, trick shots, hilarious comedy and unequalled fan interaction. After the game, Globetrotter stars will sign autographs and take photos with fans.