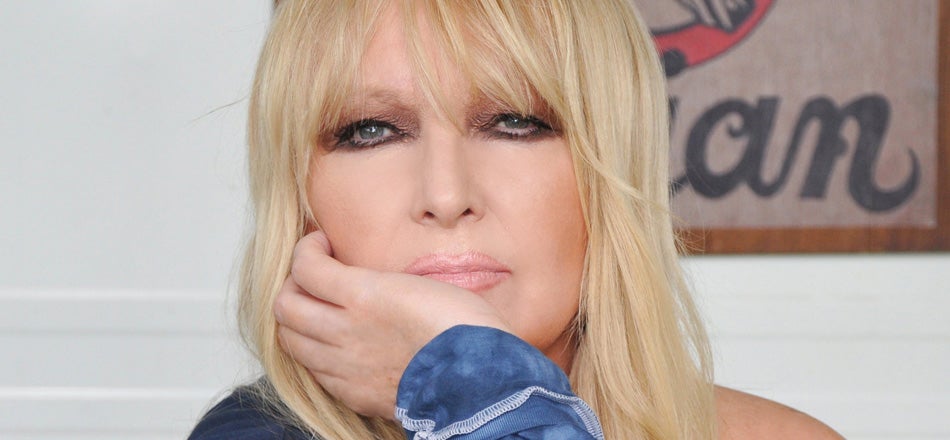 Maryla Rodowicz
at indigo at The O2
Maryla Rodowicz, born Maria Antonina Rodowicz, on 8 December, 1945 in Zielona Góram, is a Polish singer. Her musical career took off in 1967 after having won first prize at the Krakow " Festiwal Piosenki i Piosenkarzy Studenckich" (The Student Songs and Singers' Festival).
Two years later she recorded "Mowily mu" (The girls told him) and an English version known as "Love Doesn't Grow on Trees), both receiving wide appeal by audiences. Her popularity grew with the release of another song, Malgoska, the lyrics written by Agnieszka Osiecka. A year later, she sang the "Futbol" at the opening ceremonies of the World Cup.
Rodowicz has accumulated a repertoire of over 600 recorded songs, and over 20 Polish albums as well as albums in English, Czech, German, and Russian.

Among her most famous songs, are Małgośka", "Niech żyje bal" ("Long live the ball"), "To już było" ("Done that"), "Wielka Woda ("Great water"), "Rozmowa przez ocean" ("Talk over the ocean"), "Bossanova do poduszki" ("Bedside bossanova"), "Łatwopalni" and
("Inflammables"). Her albums have produced hits such as "Wszyscy chcą kochać ("Everybody wants to love") and "Będzie co ma być" ("What is to be, will be"). In 2005 she recorded an album entitled, "Kochać" ("To love") with lyrics written by Katarzyna Nosowska. For the occasion of the World Cup 2006, she recorded "Za Janasa" ("For Janas") with Nosowska's lyrics.

Rodowicz has performed in concerts around the world -in Europe, America, Australia, and Asia and has won awards along the way. She has also participated in festivals in Oklahoma City, Los Angeles, and Tulsa, as well as in Cracow and the Krajowy Festiwal Piosenki Polskiej (The National Polish Song Festival) in Opole.
Important information
Please only purchase tickets through authorised ticketing sites including www.axs.com and www.stubhub.co.uk - The Official Ticket Resale Marketplace of The O2. If you have, or suspect you may have been a victim of fraud when purchasing tickets, please report it to Action Fraud www.actionfraud.police.uk.
Taking care of your ticket
Your ticket's barcode is unique. Don't share the barcode of your ticket with anyone, especially online, as it may be used to sell your ticket on without your knowledge.