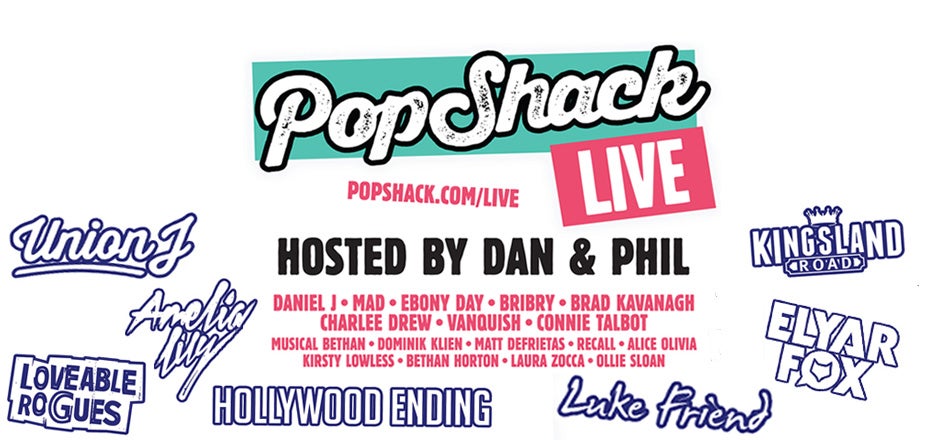 Popshack Live
at indigo at The O2
Get access to exclusive updates and a heads-up on tickets.
19 July 2014 is THE new red letter day in the diaries of millions of young pop fans across the country as PopShack, the UK's fastest growing music network, celebrates the end of the school year with a massive teen party. PopShack Live will give the country's 5 million teenagers a unique chance to get together, scream, dance and sing with all their friends & celebrate the start of the summer holidays.
This unique event will be hosted by award winning Radio 1 DJs Dan and Phil - who have over 5-million teen subscribers to their YouTube channels and over 300,000,000 views! The show will be headlined by X- Factor finalists and chart topping boy band Union J. They are joined by loads of other established stars including Luke Friend, Loveable Rogues, Kingsland Road and Nickelodeon heart throb Brad Kavanagh, to name a few.

And that's not it – also appearing are some of the most exciting new talent from across the YouTube world including Jasmine Thompson, Ebony Day, Daniel J, Musical Bethan and Laura Zocca. These emerging stars already account for over 100,000,000 video views between them!