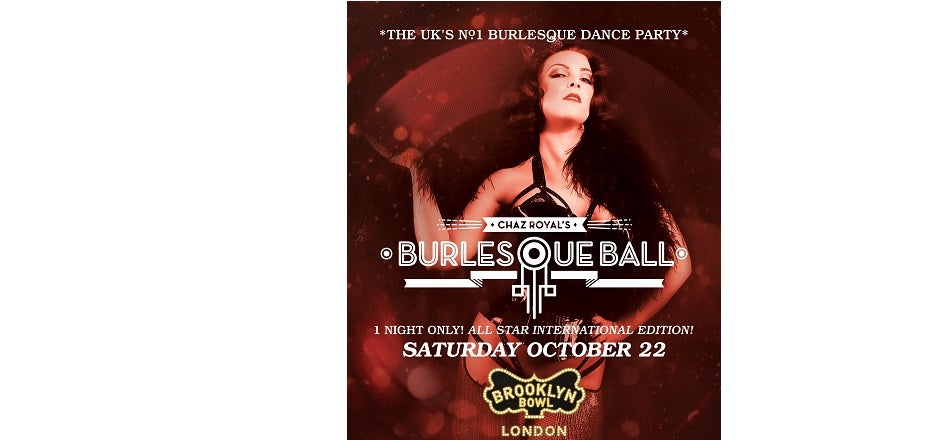 Burlesque Ball
at Brooklyn Bowl
Get access to exclusive updates and a heads-up on tickets.
The ultimate dress up dance party is back due to popular demand! The Burlesque Ball. After a sold out Spring Tour, Chaz Royal, producer of the world's largest burlesque events (London Burlesque Festival, World Burlesque Games & Best of Burlesque at the Edinburgh Fringe) brings an all new extravaganza this autumn for the UK's burgeoning Burlesque night life.
The world renowned producer presents a new sparkle packed burlesque event with all star guests guaranteed to satisfy seasoned burlesquers and curious newcomers alike. Dress to impress and join in the fun, The Burlesque Ball is coming to town!