The Darkness - Fan Convention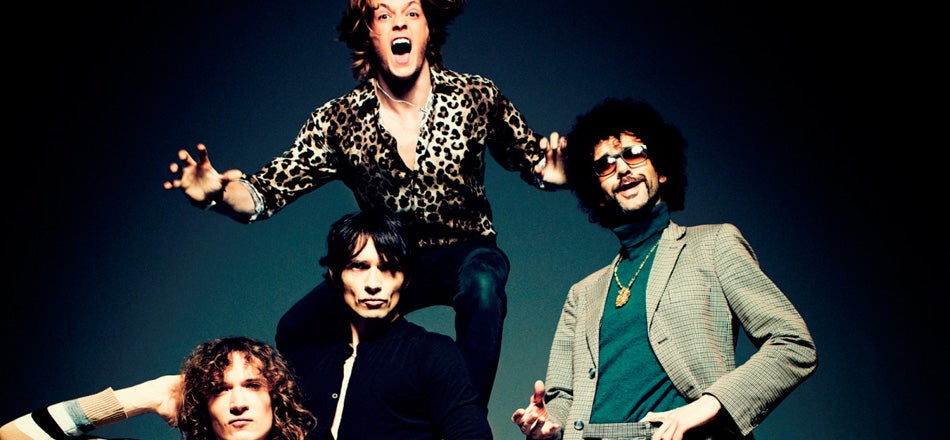 The Darkness - Fan Convention
Get access to exclusive updates and a heads-up on tickets.
DARKNESSTIVAL, a celebration of The Darkness.
Forever known for their celebration and enjoyment of the festive season, The Darkness have announced details of a very special fan convention and show for the week before Christmas. Darknesstival takes place at indigo at The O2 on Sunday 18th December 2016. The event kicks off at midday and finishes with a unique performance of new songs, old faves and a fan poll inspired set. Tickets can be bought for the convention or the gig or a bundle for both.
The convention will feature a memorabilia and photography exhibition of rare and unseen items and photos; a green screen 'be in the band' experience; a 360 Degree Virtual Reality concert screening; Q&A with the band; Masterclasses; table tennis competition to face Justin and Rufus in the final; Q&A with Scarlet Page; Guitar-Face "Gurn Off"; Karaoke; Fan Interviews; Darkness inspired Tattoo Parlour; Quizzes; 'Have your say' sessions; Documentary Trailer screening and much more....
The band commented "Christmas comes but once a year, so they say, and with our new album in the bag and ready for release in 2017, we want to spend Christmas with our fans at the IndigO2! Listen with amazement to old and new songs, gaze incredulously at ancient historical things from yesteryear, dribble freely in front of previously unseen pictures, and finally cry hot tears of shame as you lose to us at table tennis! Nothing says Christmas like a petulantly discarded table tennis bat, so come one come all!"