Event Timings: Doors: 18:30 // The Tide: 19:30 // New Hope Club: 19:50 // Sabrina Carpenter: 20:10 // The Vamps: 20:55 // Finish: 22:15 (all event timings approx)
Close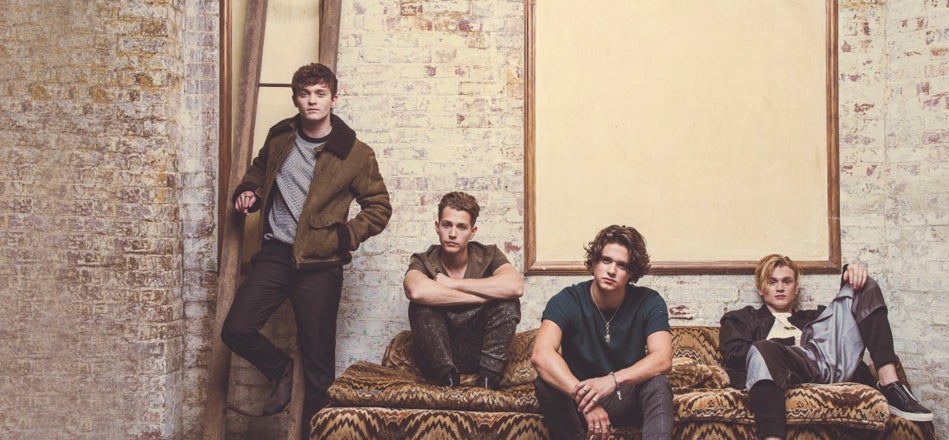 The Vamps
Get access to exclusive updates and a heads-up on tickets.
The Vamps have announced a headline performance at The O2 on 13 May 2017 as part of their huge upcoming tour. The show features support artists The Tide, New Hope Club, and Sabrina Carpenter.
The Vamps believe in giving back to their fans with the lowest arena prices in the industry so every fan can see the tour. This includes 30,000 tickets at £12.50 plus booking fees and 80% of the tickets are under £25.
Since The Vamps burst onto the scene in 2013 – debuting at Numbers Two, Three and Two with their first three singles (Can We Dance, Wild Heart, Last Night) – the four talented young musicians have barely stopped. Their debut album, 2014's Meet The Vamps, was another smash, followed 18 months later by their second album, Wake Up. Within those first two years, the band had sold out The O2 four times.
The production on this tour is going to be their best yet, featuring a gigantic stage with runways and ramps that will take the band to all parts of the arena floor. The staging will also feature 2 pits; the 'Wow Pit' and the 'Brad Pit'. The Wow Pit is a semi-circle standing pit located directly at the front of the stage that will be surrounded by additional stage ramps. The 2nd pit called the 'Brad Pit' will be located at the end of the main runway, where the band will come further out into the crowd to play and interact with their loyal fans.