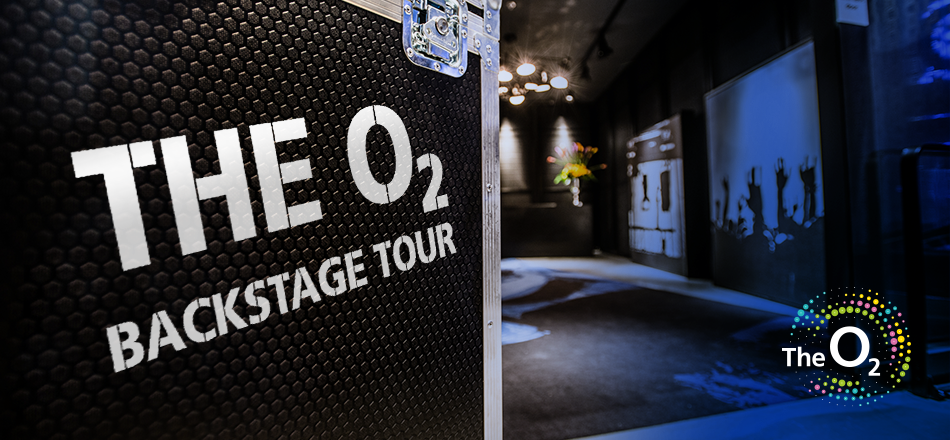 The O2 Backstage Tour
This summer go behind the scenes and experience The O2 as you've never seen it before. The O2 - Backstage Tour opens up the unseen and exclusive spaces of the world's number one music and entertainment venue, and you'll get to follow in the footsteps of legends such as Take That, Prince and Beyoncé.
Your Access All Areas guided tour experience will take you into our backstage areas at The O2. You'll get to see inside artist dressing rooms and sports locker rooms, experience VIP hospitality areas and visit one of The O2's most exclusive Suites. Your tour guide will take you through an artist's schedule and their pre-show routine. Learn how arena shows come to life and expect some once in a lifetime photo opportunities along the way (and a few surprises).
During your tour you'll make your walk-to-stage, where you'll step out into the iconic arena bowl and stand in the shoes of some of the most famous artists and performers in the world.
The O2 – Backstage Tour will run with strictly limited capacities, enabling this to be safely socially distanced, and unique experience for the biggest of fans. Tickets are on sale now. Pre-booking is essential.
Due to demand, The O2 Backstage Tour has been extended with additional weekend tours in September.
Additional dates:
Monday 31 August
Saturday 5 September
Sunday 6 September
Saturday 12 September
Sunday 13 September
Saturday 19 September
Sunday 20 September
Saturday 26 September
Sunday 27 September
To keep everyone safe visitors to The O2 are required to wear face coverings at all times, except inside bars and restaurants.