There's now more to do than ever at The O2 - whether you're looking for a relaxing day out or an exciting experience, we've got you covered.
Thrill-seeker? Book tickets for Up at The O2 – 90 minutes of pure exhilaration taking you on a guided expedition over the roof of The O2. The walkway is 52m above ground, so take advantage of the amazing photo opportunity from the observation platform at the summit.
Looking for something a little more chilled? Check out one of the latest blockbuster films in our exclusive multiplex Cineworld Cinema or try one of our many restaurants and bars.
Getting to The O2 is easy, but if you fancy a scenic route why not try the MBNA Thames Clippers river bus service. Hop on one of their boats at a number of stops around the city, take a trip across the River Thames. You can use your Oyster Card on the day, or pre-book your tickets online.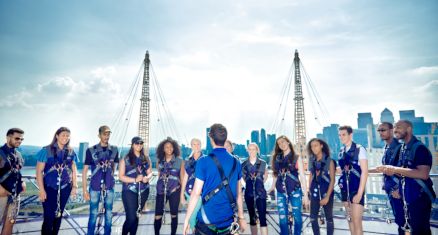 More info
Wind, rain or shine – take your mini explorers on an adventure and scale the world's most famous entertainment venue. We love action here at The O2, and we know you will too. So suit up and prepare yourself for an experience unlike anything else in London.
More info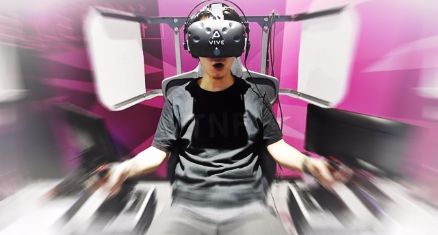 More info
Experience virtual reality and immerse yourself in exciting new worlds at Bandai Namco's VR Zone Portal within Hollywood Bowl. Introducing two new titles: Argyle Shift and Hospital Escape Terror.
More info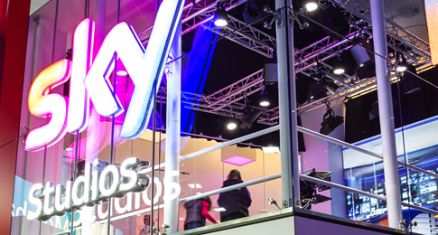 More info
Join us as we celebrate the launch of five new dedicated Sky Sports channels at Sky Studios. Feel it all as you take on challenges created for the ultimate sports fan – you.
More info