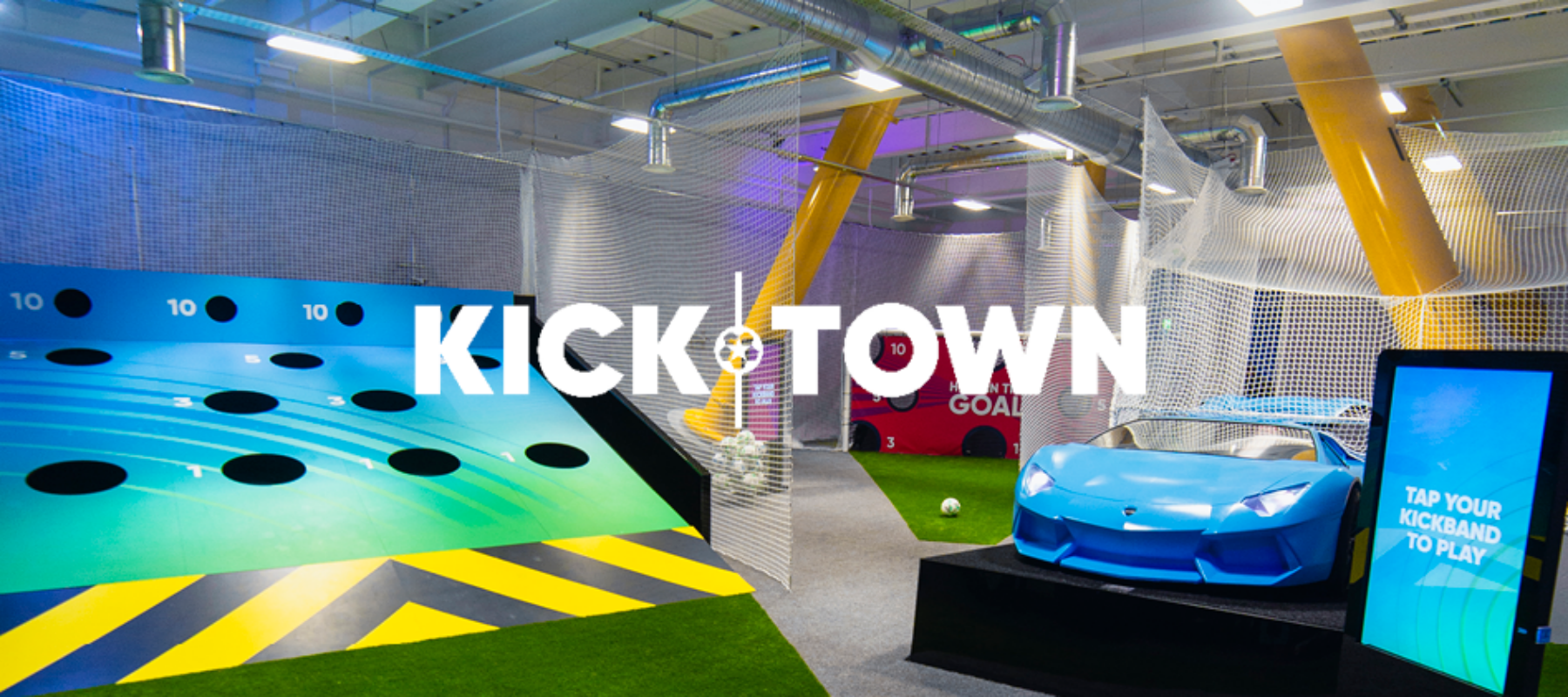 KickTown at The O2
KickTown at The O2 is now open from 10am-8pm.
In a world first, KickTown has opened its Concept Arena in The O2.
Inspired by Harry Lewis' YouTube channel W2S, KickTown uses the latest tech from the gaming and leisure industries to bring epic football challenges to life through its mobile app and arenas.
Having launched with the first three custom-built football challenges, visitors are able to use their NFC enabled KickBands to play against friends, record their scores and capture all their attempts on video.
Check out the challenges and find out more about how you can get your hands on a KickBand at www.kicktownfootball.com
Book online to secure a time that suits you, or alternatively drop by and we will try and fit you in.
https://kicktownfootball.com/bookings/
Feel free to watch friends and family from outside the Arena, or take part and compete against them.
Please arrive 15 minutes before your session and be sure to download the app before you arrive.
Follow on socials:
YouTube: YouTube
Instagram: @KickTownFootball
Facebook: @KickTownFootball
Twitter: @KickTownTweets
Opening Times:
Term Time- School Holidays-
Mon to Weds 12:00 - 20:00 10:00 - 20:00
Thurs to Fri 12:00 - 22:00 10:00 - 22:00
Sat 10:00 - 22:00 10:00 - 22:00
Sun 12:00 - 18:00 12:00 - 18:00