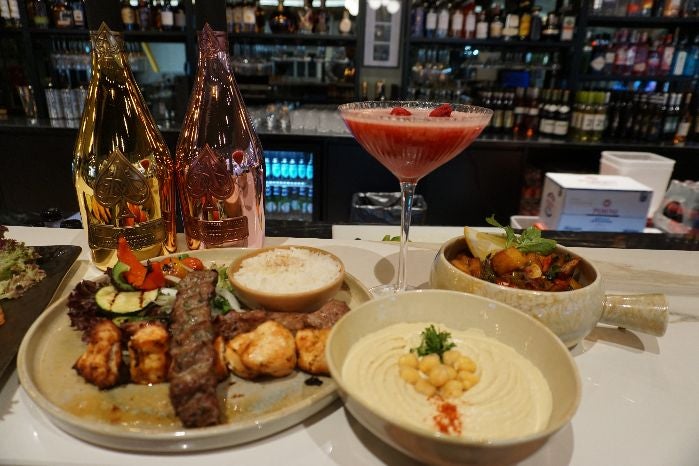 Argeela London
Hours of Operations
Sun-Thurs - 12PM to 12AM
Fri-Sat - 12PM to 1AM
Opening Saturday 9 December
About
Introducing an exhilarating new dining experience at The O2: Argeela London, a restaurant, bar, and shisha lounge boasting a fusion of Mediterranean cuisine with vibrant Middle Eastern flavours. Immerse yourself in the enchanting Shisha garden located in the garden of Argeela.
Argeela London is the not only ideal for those who enjoy a high quality culinary experience, but it is also a perfect venue for diverse occasions, including corporate events, parties, and beyond.
For further information and booking inquiries, contact us at contact@argeela.london.