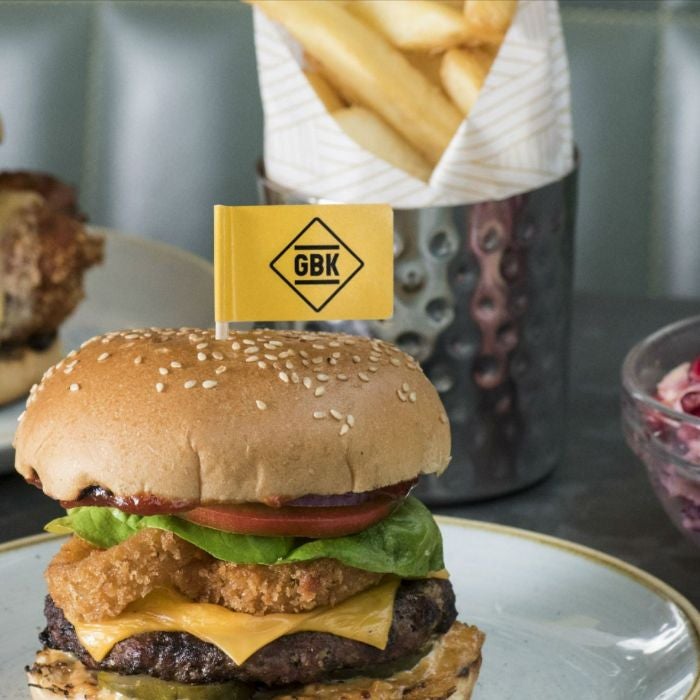 Gourmet Burger Kitchen
Hours of Operations
Sunday-Thursday 11.30 - 21.00
Friday-Saturday 11.30 - 22.00
About
Back in 2001, three Kiwi guys set up the first Gourmet Burger Kitchen in Battersea, South London, changing the UK burger scene forever. Now with over 60 restaurants across the UK, they still pride themselves on serving up a variety of handcrafted burgers, combining 100% prime beef, hand selected and traditionally reared on independent farms across the South West counties with the freshest ingredients and sauces made from scratch, every day, in each GBK kitchen.
High-chairs, baby changing facilities, baby feeding facilities and children's menus are available.
We can cater for vegetarians and vegans. Our chicken is halal. Please let us know about any dietary needs before ordering.
There are disabled toilets. Seeing eye and hearing dogs are allowed.
You Might Also Like
Restaurant / American Cuisine
Restaurant / American Cuisine
Restaurant / American Cuisine