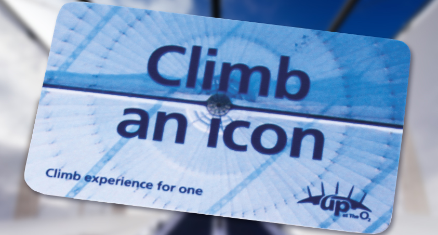 More info
Give something different
Step away from the perfume and socks. Treat your friends and family to an unforgettable adventure.
Let them choose their time to climb
Our gift cards let you choose the date and time of your climb. And they're valid for a whole year.
Order online and get it delivered
More info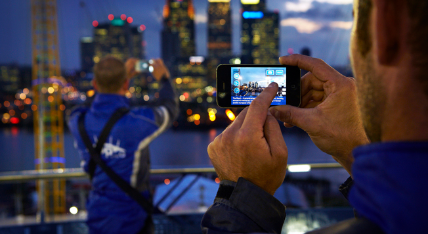 Download our app
Prepare yourself for a 90 minute expedition over our iconic roof with the Up at The O2 app.
Get a labelled view of the skyline showing all the famous landmarks.
Stay on top of the weather with temperature, wind speed and visibility gauges.
Find out all about your equipment and what's involved with the climb.