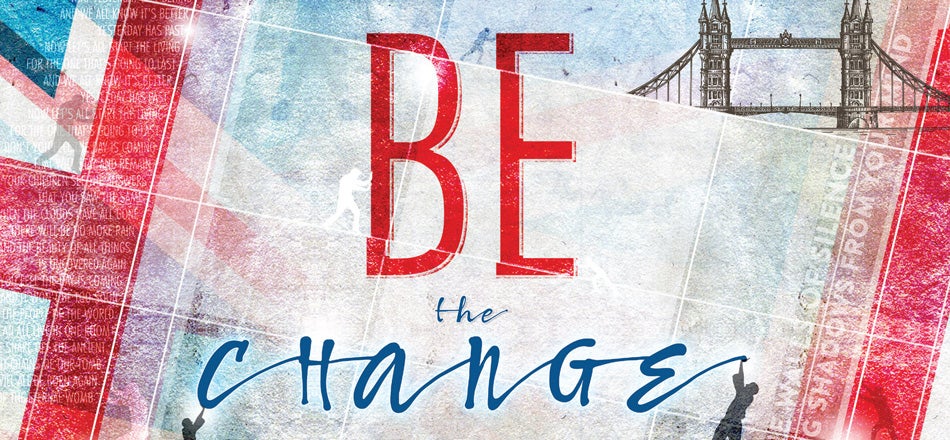 Be the Change
Get access to exclusive updates and a heads-up on tickets.
"Reviving the Islamic Spirit" is an attempt by the young Muslims in the West to help overcome challenges of communication and integration and help promote stronger ties within our society through reviving the Islamic tradition of education, tolerance and introspection across cultural lines through points of commonality and respect.
The Qur'an tells us, through example and parable, of many cosmological laws that God has decreed. We learn that our actions have deep consequences upon our lives in this world. From obedience to sin, justice to oppression, the Qur'an tells us all what will come of it, both in this life and the next. As we examine the state of the Muslims, we must ask, how can we help bring about its revival and restoration? Here too, the Qur'an tells us, if we but listen. What are the Qur'anic conditions for the revival of society? What responsibilities do we have therein? Have we contributed at all to our current condition or is it the result of external forces alone? As we look to change our state, what should our priorities be? With mindfulness of God at the core, this tour will inspire a renewed perspective on the challenges we face today and provide practical solutions for a positive and lasting change.
GUEST SPEAKERS

Dr Umar Faruq Abd-Allah
Yusuf Islam*
Imam Zaid Shakir
Shaykh Muhammad Yahya al-Ninowy
Rasheda Ali (Daughter of Muhammad Ali)
Dawud Wharnsby
Shaykh Yahya Rhodus
Shaykh Zahir Mahmood*
Ustadh Feraidoon Mojadedi
Sister Salma Yaqoob
Shaykh Muhammad Yaseen**

*Speaking in London Only **Birmingham Only
Important Information
Security
Coming to the show? Don't miss a moment. Head down early. Enhanced security is in place. Pack light, we only allow small bags into the arena.
Road Works
Please be aware that there are road works taking place on Millennium Way affecting the route into Car Park 1. A short diversion is in place and Car Park 1 will be open as normal throughout the works. Please allow extra time when travelling to or from The O2 by road.
Tickets
Please only purchase tickets through authorised ticketing sites including www.axs.com and www.stubhub.co.uk - The Official Ticket Resale Marketplace of The O2. If you have, or suspect you may have been a victim of fraud when purchasing tickets, please report it to Action Fraud www.actionfraud.police.uk.
Taking care of your ticket
Your ticket's barcode is unique. Don't share the barcode of your ticket with anyone, especially online, as it may be used to sell your ticket on without your knowledge.
Help Desk
If you have already used our on-line help desk - and still need to get in touch? We can be contacted on 0208 463 2000 or click on the Help button at the bottom right of the screen. We're here to help Monday – Friday 9-7pm and 10-6pm at weekends.