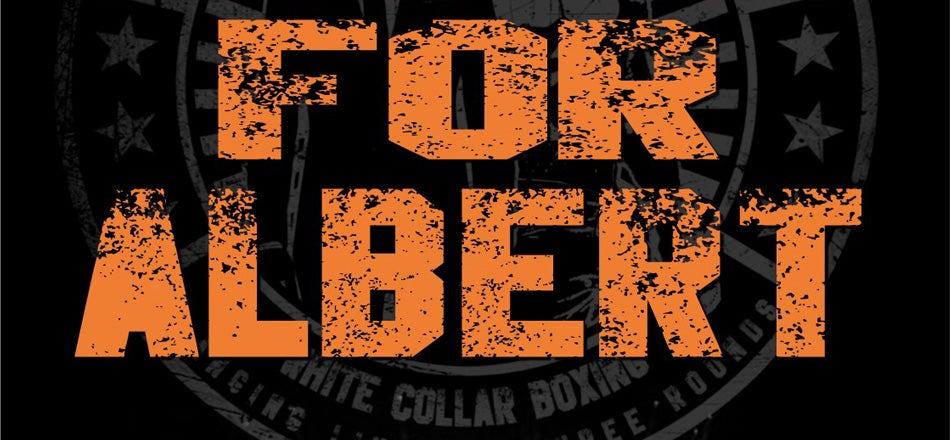 Fighting For Albert
Get access to exclusive updates and a heads-up on tickets.
The FIGHTING FOR ALBERT Fight Night is committed to raising funds for the children's cancer charity FIGHTING EPENDYMOMA and the amazing work the charity is dedicated to. Little is known about Ependymoma which is a cancer that manifests as a brain tumour affecting hundreds of children worldwide each year. The night is named after Albert Whitnell and his foundation. Albert, who is currently fighting the cancer, is the son of Sam Whitnell an underwriter who works for Aspen Insurance in the London market. Sam, along with Paul Lewis, has formed a team named 'Albert's Army' with the purpose of raising money for Albert's cause and the charity.
A fundraising target of £20,000 has been set for the event. This will hopefully be raised through the sale of tickets, an auction of sporting and entertainment memorabilia on the Fight Night, donations via JustGiving (inset link) and sponsorship.
Contained in this pack is the information for the headline sponsorship opportunity to support a charity fighting to change the lives of young children, like Albert, and their families by reaching a wide, affluent audience from the insurance and financial markets and other major City institutions.
Important Information
Security
Coming to the show? Don't miss a moment. Head down early. Enhanced security is in place. Pack light, we only allow small bags into the arena.
Road Works
Please be aware that there are road works taking place on Millennium Way affecting the route into Car Park 1. A short diversion is in place and Car Park 1 will be open as normal throughout the works. Please allow extra time when travelling to or from The O2 by road.
Tickets
Please only purchase tickets through authorised ticketing sites including www.axs.com and www.stubhub.co.uk - The Official Ticket Resale Marketplace of The O2. If you have, or suspect you may have been a victim of fraud when purchasing tickets, please report it to Action Fraud www.actionfraud.police.uk.
Taking care of your ticket
Your ticket's barcode is unique. Don't share the barcode of your ticket with anyone, especially online, as it may be used to sell your ticket on without your knowledge.
Help Desk
If you have already used our on-line help desk - and still need to get in touch? We can be contacted on 0208 463 2000 or click on the Help button at the bottom right of the screen. We're here to help Monday – Friday 9-7pm and 10-6pm at weekends.