Event
timings
This show has now been cancelled. Please see below for statement.
Close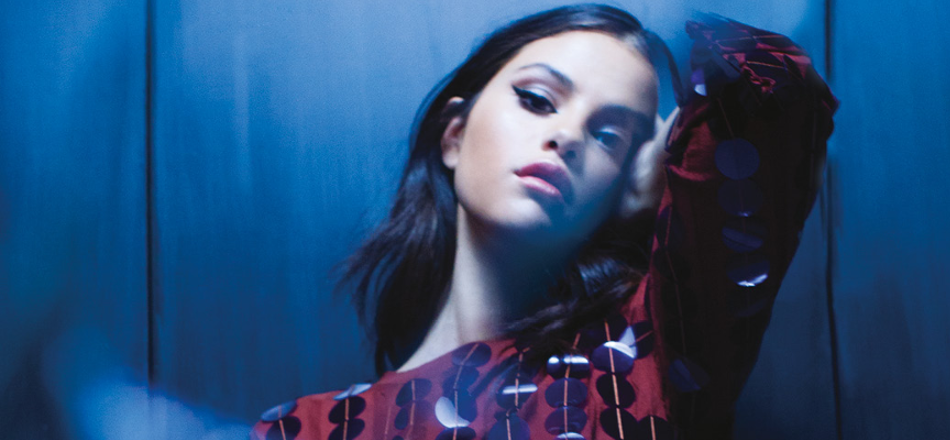 Selena Gomez
Get access to exclusive updates and a heads-up on tickets.
Selena Gomez has announced that she will be cancelling the European Leg of her Revival Tour. Ticket holders are advised that refunds will be available from the point of purchase. In a heartfelt message to fans, Selena wrote:
"As many of you know, around a year ago I revealed that I have Lupus, an illness that can affect people in different ways. I've discovered that anxiety, panic attacks and depression can be side effects of Lupus, which can present their own challenges. I want to be proactive and focus on maintaining my health and happiness and have decided that the best way forward is to take some time off. Thank you to all my fans for your support. You know how special you are to me, but I need to face this head on to ensure I am doing everything possible to be my best. I know I am not alone and by sharing this, I hope others will be encouraged to address their own issues."
The 'Revival' tour follows the release of Selena's new album 'Revival'. Revival is Gomez's second No. 1 album on the Billboard 200 chart. In addition, the album is nearing 775 million Spotify streams worldwide. The first three singles ("Good For You," "Same Old Love," "Hands to Myself") have all reached #1 at Top 40 Radio in the US.
Revival has earned Gomez a host of rave reviews. Entertainment Weekly called it "one of fall's sleekest albums" and "as fresh and forward-thinking as the music of indie darlings Tove Lo and FKA Twigs," while Rolling Stone raved "this is the sound of a newly empowered pop artist growing into her strengths like never before." USA Today noted that "Gomez is bound to get at least a few skeptics off of Instagram and onto the dance floor" with her "cool, groovy and electro-savvy" album. "Gomez arrives with a pop vengeance throughout the record, as ear-sucking hooks and telling lyrics lay the groundwork for '80s-infused dance riffs and head-rushing genre-hopping that saturates all 14 tracks," raved Complex.
Important Information
Security
Coming to the show? Don't miss a moment. Head down early. Enhanced security is in place. Pack light, we only allow small bags into the arena.
Road Works
Please be aware that there are road works taking place on Millennium Way affecting the route into Car Park 1. A short diversion is in place and Car Park 1 will be open as normal throughout the works. Please allow extra time when travelling to or from The O2 by road.
Tickets
Please only purchase tickets through authorised ticketing sites including www.axs.com and www.stubhub.co.uk - The Official Ticket Resale Marketplace of The O2. If you have, or suspect you may have been a victim of fraud when purchasing tickets, please report it to Action Fraud www.actionfraud.police.uk.
Taking care of your ticket
Your ticket's barcode is unique. Don't share the barcode of your ticket with anyone, especially online, as it may be used to sell your ticket on without your knowledge.
Help Desk
If you have already used our on-line help desk - and still need to get in touch? We can be contacted on 0208 463 2000 or click on the Help button at the bottom right of the screen. We're here to help Monday – Friday 9-7pm and 10-6pm at weekends.