Christmas C2C Social Featuring Ward Thomas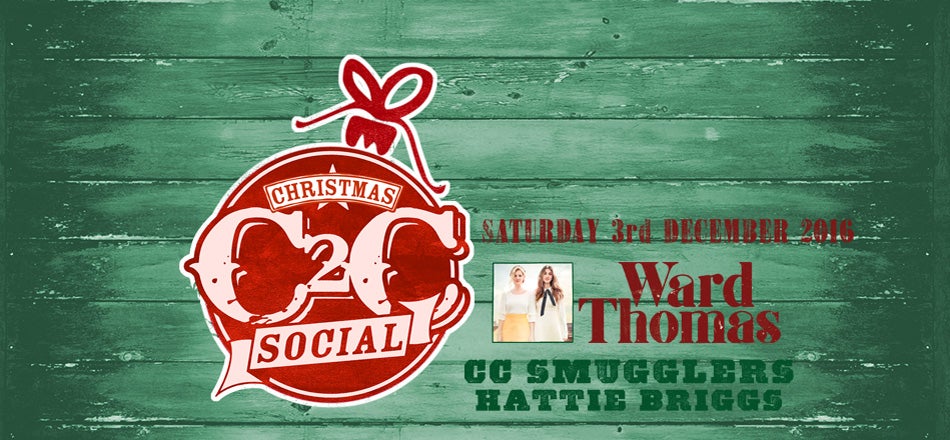 Christmas C2C Social Featuring Ward Thomas
Get access to exclusive updates and a heads-up on tickets.
This event is now sold out.
With their latest album 'Cartwheel's currently sitting tight at number 1 in the album charts, it is confirmed that Ward Thomas will headline the next C2C Social at Brooklyn Bowl at The O2 on December 3rd.

22 year old twin sisters Lizzy and Catherine, known together as Ward Thomas, and released album 'Cartwheels' released on Sony Music/WTW Music which has received acclaim across the board.

Cartwheels the album, contains a cartwheel of emotions and each song suggested its own sound. Ward Thomas could tell that change was afoot from the moment they wrote Cartwheels, now the punch-to-the-stomach title track of their sensational second album. Straight away the sisters knew the song was special. Whenever they performed it live, they felt an intense connection to the crowd. When they sang it at London's O2 Arena, fans hearing it for the first time fell silent.
The majority of the new album was written and recorded in London, produced largely by Martin Terefe (KT Tunstall, Jason Mraz, Shawn Mendes), and partly by Jimmy Hogarth (Amy Winehouse, Paolo Nutini, Sia). Cartwheels wasn't just the first track in the bag, it inspired what was to follow
Ward Thomas' December C2C social at Brooklyn Bowl is part a series of more intimate Country to Country events held at The O2 throughout the year. Country To Country Festival returns to The O2 for three nights on 10-12 March 2017.

Don't miss the chance to see your favourite acts up close and personal; follow us on Facebook https://www.facebook.com/Country2Country/
Twitter https://twitter.com/C2Cfestival
Instagram https://www.instagram.com/c2cfestival/
For further line-up announcements for the C2C social, ticket news and more C2C Social event news
http://www.c2c-countrytocountry.com/
Important information
Please only purchase tickets through authorised ticketing sites including www.axs.com and www.stubhub.co.uk - The Official Ticket Resale Marketplace of The O2. If you have, or suspect you may have been a victim of fraud when purchasing tickets, please report it to Action Fraud www.actionfraud.police.uk