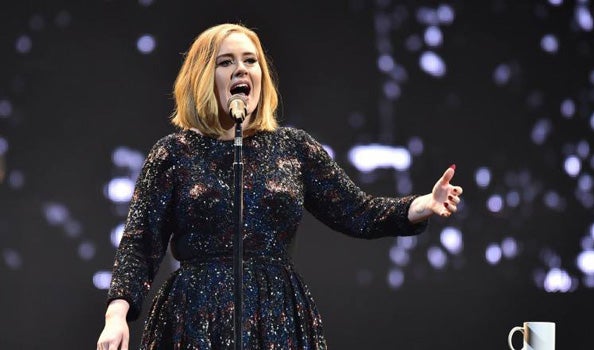 19 Dec 2016
11 Performances at The O2 That Moved You To Tears [3 Mins]
Music can be emotional at the best of times, not least when you're sat (or stood) in front of your favourite artist. Grab your tissues folks, it's going to get sniffy. Here's our rundown of the most tear-jerking performances...
We've all been known to belt out a Bryan Adams classic or two, but for @isliz, seeing the Groover from Vancouver tipped her over the edge.
@bryanadams you were amazing last night at the O2. I actually had tears in my eyes at the end. Loved every minute xx

— isobel abdelmalek (@isliz) 8 May 2016
A great gig can really stick with you. The Vamps' show sure did for @ftgbrad - she got teary at the memory of their live performance a year on!
THIS WAS EXACTLY 1 YEAR AGO AT THE O2 arena @TheVampsband Can you feel my tears ? 😭😱❤️ ( hard throwback ) SO proud pic.twitter.com/QM4K8Vplc4

— prun' (@ftgbrad) 2 May 2016
Adele's hits have had us bawling on many occasions. @DeborahFelton21 was lucky enough to get tickets to see her at The O2 – and needless to say, it left her a bit tearful.
@Adele at the O2....... Wow ....Just Wow....The most amazing concert In tears for most of it....so beautiful. Thank you ❤

— Debby Felton (@DeborahFelton21) 4 April 2016
Clearly Adele's singing has this effect on lots of people. @baldwinr86 had goosebumps AND tears during her show. What a combo!
@Adele amazing night at the o2......best concert I've EVER been to, I had goosebumps and tears WOW!!!!! Not bad for a girl from Tottenham 💗💗

— Rachel Baldwin (@baldwinr86) 4 April 2016
Ever cried over an Irish boy before? Well @Dyson4Tea certainly has. Irish rockers U2 had her in tears with their spectacular show!
So @U2 were nothing short of spectacular last night at the O2. Took my breath away and moved me to tears. Sublime. pic.twitter.com/tEeQmGUzlh

— Victoria Dyson (@Dyson4Tea) 26 October 2015
One Republic's songs can really get you welling up, as @ellies_POV found out when she got teary at their show… and it wasn't the first time!
@OneRepublic at the O2, had me in tears once again💞 pic.twitter.com/R1IAEdy9aa

— Ellie Louise (@ellies_POV) 22 October 2014
We salute @LaurenAitken8 for being so dedicated to The 1975, she cried when she found out her mum had tickets! We can't help but wonder what she was like during their actual performance…
Cried so many tears when mum told me she got tickets for the O2 :') 3rd time seeing them live 💙💜💛 pic.twitter.com/Rw8oMM7Mar

— lauren 💫 (@LaurenAitken8) 8 June 2016
Maxwell and Mary J. Blige's performance at BluesFest was a tear-jerker for those on the front row, as the eagle-eyed @aycarrington spotted!
@_MAXWELL_ and @maryjblige were on fire last night People in the front row were in tears! ❤️ u both #kingandqueenofheartsworldtour #O2Arena

— Angela Carrington (@aycarrington) 29 October 2016
5SOS have made us cry with laughter before – like that time guitarist Michael fell off stage… and we're not alone! Their performance at The O2 made @EmilyAcapricorn's friend sniff back tears of joy.
@5SOS had a great time at the O2 arena, you guys made my friend cry tears of joy,she's never smiled this much before, thank you a lot

— Emily A Capricorn 5 (@EmilyAcapricorn) 8 April 2016
We're always impressed by the moves Diversity can bust, and so is @leannemerch! She enjoyed their performance so much it made her well up...
Wow @AshleyBanjo #LimitlessTheReboot last night O2 arena was amazing had us in tears at the end! Well done boys @Diversity_Tweet xxxx

— leanne merchant (@leannemerch) 1 December 2014
Clearly it isn't just audience members who are welling up during performances. @Cumberbuddy spotted Adele joining in with us blubbers!
ADELE IS CRYING. Everyone to the O2 with tissues now.

— Cumberbuddy (@Cumberbuddy) 24 February 2016