15 Of The FUNNIEST Amy Schumer Moments On Social Media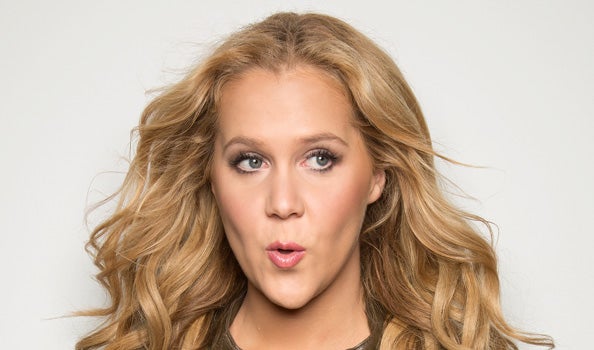 She's one of the most hilarious women on the PLANET! And Amy Schumer certainly isn't afraid to show it on social media. We love her crazy pics on Instagram, and LOL-inducing Tweets.
So we're thankful and excited to have the comedic genius grace our tent on 4 September 2016 for her hit stand up stage show Amy Schumer Live. We'll come with you @mizmoni!
Amy Schumer is coming to London in September.
Anyone wanna come with me to see her show ???
Should be fun 😀😄👍

— monica (@mizmoni) June 25, 2016
To celebrate the occasion, we've scoured social media to find the funniest things Schumer has ever said and done. And once we'd stopped giggling, we were able to narrow them down to this top 15!
1. She's got a (hilarious!) answer for everything.
That's tough. I think slash the tires as an ice breaker to the conversation https://t.co/KB5RbCMihg

— Amy Schumer (@amyschumer) May 27, 2016
2. She fights the good fight for women EVERYWHERE!
A video posted by @amyschumer on
3. She's a true professional and knows exactly how to prep for a big show.
A photo posted by @amyschumer on
4. Who else can rock leopard print and a wig?
5. She knows how to have fun with, ahem, inflatable things.
6. And how to look cool for the paps.
A photo posted by @amyschumer on
7. In fact, she has more fun with inflatables than anyone we know.
A video posted by @amyschumer on
8. Schumer knows how to silence the body shamers. Go Amy!
10. But gets annoyed when they go quiet!
10. She doesn't care what she looks like…
11. But was soooooo cute as a kid!
A photo posted by @amyschumer on
12. We're with you @JamesAlexanderH - who wouldn't want to be BFF with Schumer?
Just woke up from a dream where @amyschumer and I were best friends. Why did it have to end?! 😩

— James Humphreys (@JamesAlexanderH) December 10, 2015
13. Like a true comedian, she knows how to take the micky out of herself, but is adorably modest.
Any day now https://t.co/dtPChc1YNF

— Amy Schumer (@amyschumer) June 10, 2016
14. She can make you feel better – even when you're poorly. Isn't that right @sallybiddall?
Doctors should just prescribe an @amyschumer boxset when you're ill. Seriously 🙏

— Sally Biddall (@sallybiddall) June 24, 2016
15. And when you think you can't laugh anymore, Schumer does this.
Thank you @KevinKaneNY for my mermaid tail. Perfect for my weekend plans. pic.twitter.com/CPggSK8Q18

— Amy Schumer (@amyschumer) June 12, 2016
6 Jul 2016
Join the club
Sign up to our newsletter and jump to the front of the queue.
Get access to exclusive updates and a heads-up on tickets.