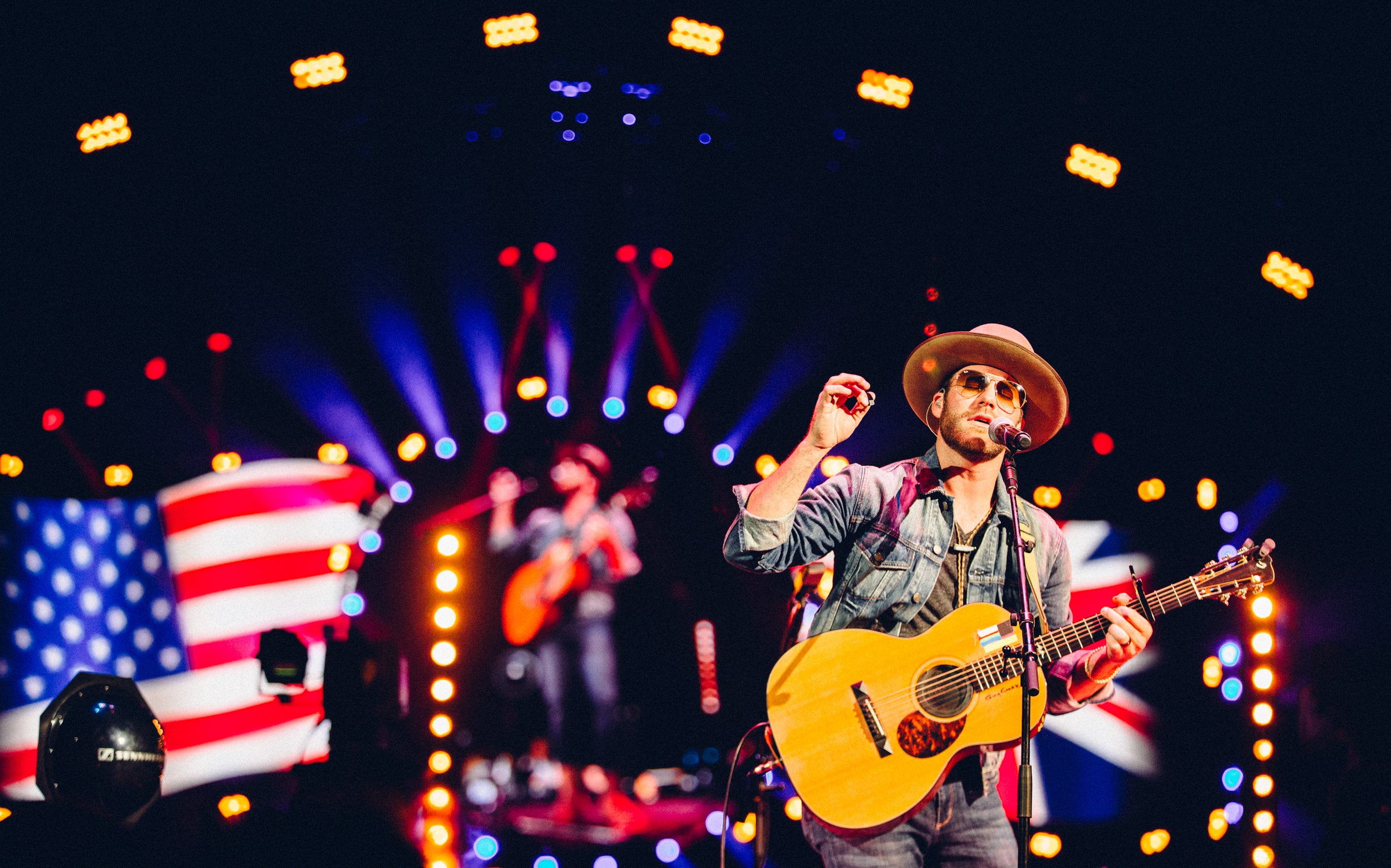 14 Feb 2018
5 things you can do at Country to Country 2018
If you count yourself a country fan, this festival is not one to miss! Three days totally dedicated to the genre; where you can catch Nashville legends alongside the best new UK talent and wearing your best boots is fully encouraged. Here's a taste of what you can get up to at C2C 2018.
1. Hear incredible country music
Ok, this one's pretty much a given, but don't underestimate the sheer amount of music you'll get to hear at C2C. Faith Hill & Tim McGraw, Kacey Musgraves and Little Big Town will head up the main arena, while across 13 other stages a whole host of incredible acts will play over the weekend. You'll hear all walks of country music, from traditional Nashville songwriters to modern takes on honky tonk blues. Some stages are completely free to watch, so bring friends down and turn them into fans!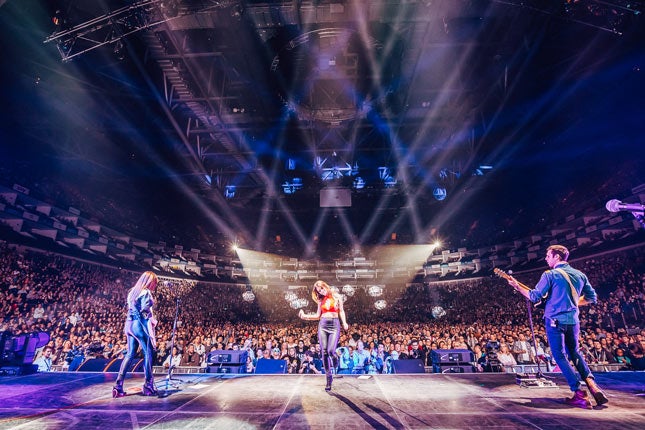 2. Meet the artists
Country is such an inclusive genre; you'll feel as though you're friends with half the artists even if you watch from the back of the room. But if you want to chat to them one on one, ask them about their songwriting or just tell them how much you loved their performance, you can always head to one of the many meet and greets and signings across the weekend.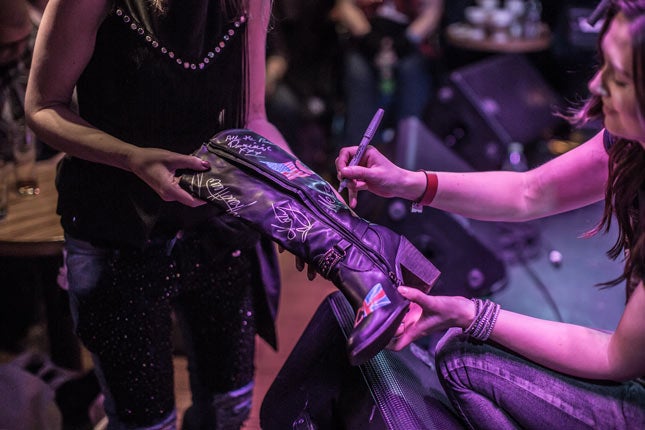 3. Go speed dating, country style
This was such a success last year that they're bringing it back! Find your cowboy or cowgirl at speed dating sessions throughout the festival. You can bond over your love for Little Big Town or your passion for Patsy Cline and even if it's not love at first sight of their Stetson, you might make a great festival friend.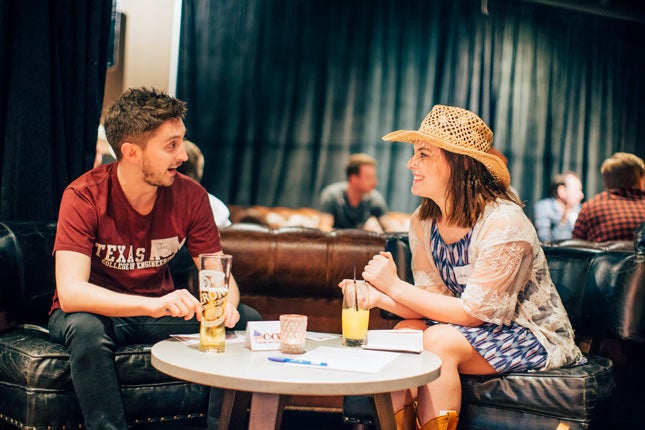 4. Taste authentic food and drink from the American South
If all this makes you hungry, the Town Square is where you should head. Visitors can transport themselves to Nashville's Broadway; with bars serving cocktails, whiskey, craft beers and a variety of food trucks to fuel even the keenest line dancers. The atmosphere in the Town Square is always inviting, it's the perfect hang out before you head into the arena.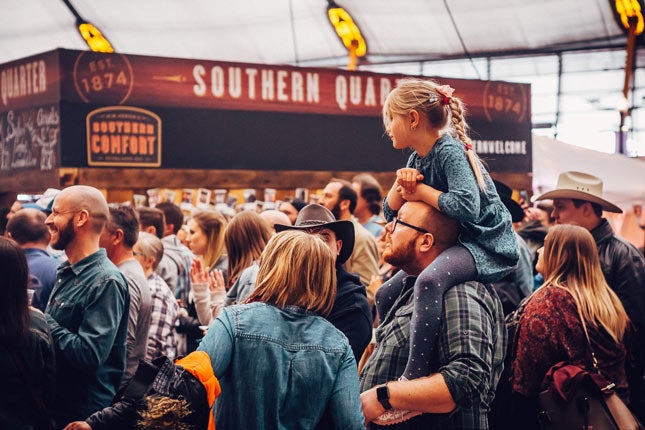 5. Fill your boots with country memorabilia, apparel and western wear
The Town Square also hosts all the trader stalls, where you can buy everything from vintage boots and clothes, to handmade jewellery and gifts, to a subscription to Country Music Magazine! There's also a record store, photobooth, merchandise, signing areas and more; you'll not be short of country keepsakes.
(But they thought about that, and you can put your purchases in a locker during the show.)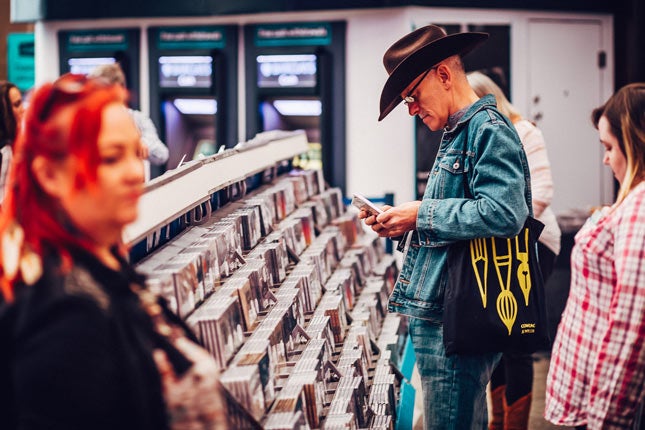 If you're still not swayed by all that, check out how much fun we had last year…