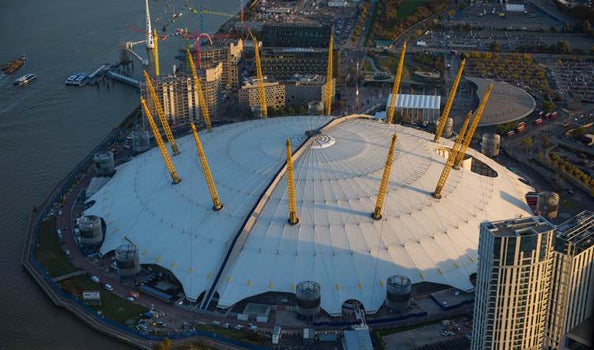 20 June 2017
5 Years at The Top
Another celebration is in our mists as we celebrate a wonderful 5 years Up at The O2 this week. The 90-minute climbing expedition to the peak of the tent opened in June 2012 and has seen the likes of Ant & Dec, Rudimental, Sam Smith, Pixie Lott and 30 Seconds to Mars all take part in a climb.
To mark the birthday, families or friends of five looking for an adventure-packed day out in capital will be offered a free climb for the fifth member. And that's not all, on 21st June, after completing the climb, visitors will be treated to a glass of champagne (or soft drink) and a cupcake as a birthday treat!
Visitors can marvel at the 360° views of London by booking a climb during the day, at sunset or at twilight - a mesmerising opportunity to see the city lit up by thousands of twinkling lights.
Here are a few amazing moments (and facts) from The Top:
Fact: Experienced guides are with you every step of the 350m walkway, so whether you're a first timer, dare devil, family or urban explorer you'll never walk alone.
Fact: Kids can do it! If you're a grown-up 9 years old, you can enjoy the climb as much the adults.
Fact: Since 2012 over half a million people have taken the challenge. Here's a few of you:
Fact: The Twilight Climb is a truly unique way to see our beautiful city at night. That view though…
Fact: The diameter of The O2 is 365m (this is the number of days in the year)
There are 12 masts (this is the number of months in the year)
The summit of the walkway is 52m high (this is the number of weeks in the year)
Fact: Even Shakespeare has happened at the summit because, why not?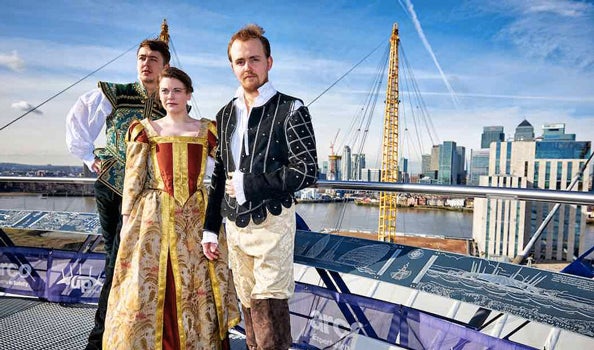 So what are you waiting for? It's time to give us a climb. Book here.