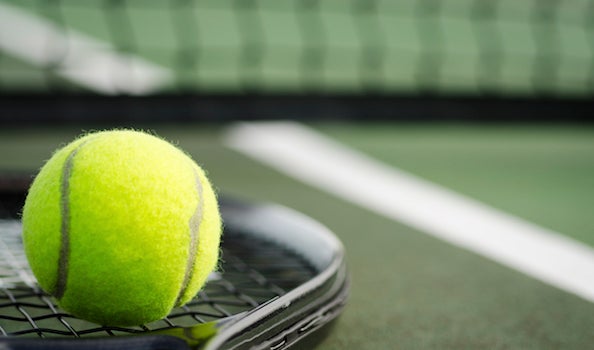 18 Nov 2015
5 Things We've Learned From 2015's Tennis Season So Far
With the US Open in the books and the Barclays ATP World Tour Finals at The O2 on the horizon, we pick out the key themes from this year's ATP season...
Novak Djokovic is the man to beat
Quite simply, nobody does it better than the super Serb. Having capped an excellent 2014 with a dominant victory at last year's Barclays ATP World Tour Final at The O2 – which prompted @dobbo7454 to tweet, 'One way traffic at ATP. At least we saw Novak collect his 2014 World No 1 trophy - watched by 4 ex-No 1's. #djokovic.'
One way traffic at ATP. At least we saw Novak collect his 2014 World No 1 trophy - watched by 4 ex-No 1's. #djokovic pic.twitter.com/jzvgDaeJYO

— Neil Dobson (@dobbo7454) November 14, 2014
The 28-year-old hit the ground running in 2015, claiming his fifth Australian Open title with yet another win over Andy Murray to bring him one short of the record set by Aussie legend, Roy Emerson, in the '60s. After suffering an upset loss to the surging Swiss, Stan Wawrinka, at the French Open final – the only Grand Slam he's yet to win – Djokovic bounced back in emphatic fashion by bagging his third Wimbledon title with a commanding performance against Roger Federer, and then bested the same opponent again to claim his second US Open title earlier this month. He'll be the clear favourite when the ATP rolls into The O2 for the World Tour Final in November, and an elusive calendar Grand Slam could well be on the cards in 2016.
Andy Murray WILL beat Novak Djokovic in a major tournament
Yep, we've said it. Murray may have lost eight on the bounce to the world number one following his career-defining victory at the 2013 Wimbledon final – including this year's Australian Open final and French Open semi – but having finally clawed one back against his rival at last month's Rogers Cup final, we're backing him to build on that positive result and turn the tables the next time they meet in a high profile event. If anyone can beat Djokovic at the Barclays ATP World Tour finals at The O2, it's the stoic Scot.
Roger Federer may never win another Grand Slam
He came mighty close at Wimbledon and the US Open in 2015 – falling at the final hurdle to the imperious Djokovic on both occasions – but the fact remains that it's been over three years since the Swiss master's last Grand Slam title: a hard-fought 2012 Wimbledon triumph, which itself came after a two-year barren run. Federer's still ranked number two in the world, and is liable to turn back the clock on any given day – case in point: his vintage dismantling of Murray in this year's Wimbledon semi-final – but at this stage of his career, the chances of the Swiss master adding to his record haul of 17 Grand Slam titles appear to be receding, especially if the all-conquering Djokovic stays fit.
Stan Wawrinka is getting better with age
Wawrinka may have turned 30 this year – which makes him a virtual veteran by ATP standards – but having captured his first, belated Grand Slam title by beating Rafael Nadal at the Australian Open final in 2014, 'Stan The Man' doubled his tally in 2015, using his ferocious, muscular brand of tennis to oust Djokovic on the Paris clay. For a guy who was previously 0-12 and 2-15 respectively against said opponents, that's a heck of a turnaround.
Injuries may have finally caught up with Rafael Nadal
A brutal combination of knee, back, wrist and appendix problems may have robbed Rafa of his consistency in recent years, but he's always been able to bounce back, winning at least one Grand Slam title per season for the past decade. Unfortunately for the Spaniard, this run came to an inglorious end in 2015, thanks to quarter final exits at the Australian Open and – more gallingly for the clay court master – the French, followed by a second round defeat to Dustin Brown at Wimbledon, the fourth year running the two-time All England Club champion has been knocked out by a player ranked outside the top 100. Any hopes of an improbable US Open comeback were then swiftly dashed by a humbling third round loss to the unheralded Fabio Fognini, and unless Nadal can stay consistently fit and healthy, his days as a legitimate Grand Slam contender may be over.