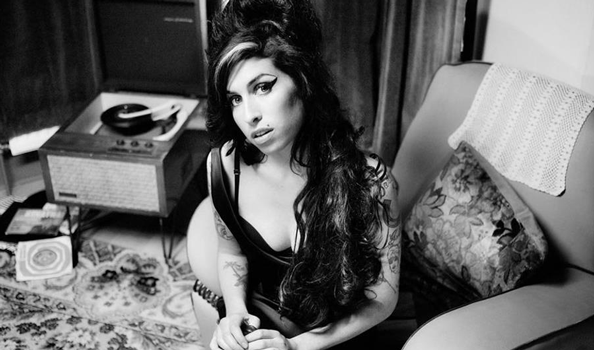 27 Mar 2017
6 Irreplaceable Artists Who Changed the World [4 mins]
2016 robbed us of some of the biggest musical geniuses since time began. We will never get over this. But some legends long passed have left a guitar shaped hole in hearts that we just can't forget.
Giants of epic proportions who changed the landscape of popular music forever and continue to inspire not only the next generation of stars, but also you - the fans, mean these icons will always be a part of our lives to infinity. Let's remember them and their most outstanding moments.
1. Prince – Purple Rain.
A true visionary, everything Prince did was a mini-revolution in itself. One of the greatest guitarists, songwriters, singers and showmen of all time. We are so honoured to have welcomed him to the tent, here is that iconic scene from Purple Rain.
Prince - Purple Rain - 1984 original scene from Athens no name on Vimeo.
2. Kurt Cobain – Nevermind
When Kurt and his band burst onto the Indie Music scene in 1991 with their debut album, Nevermind, they caused one of the biggest ripples in modern rock music to date. Unforgettable for their influence and grunge style, the band's following continues to grow and Kurt's brilliance lingers on.
3. George Michael – Listen Without Prejudice Vol 1
George's 1990 album is hailed as one of the greatest albums of all time and with songs like, 'Praying for Time', and 'Freedom', we're not surprised. Of course there was the music video of the year too, featuring the original Supermodels of the '90s in the timeless, Freedom.
4. John Lennon – Imagine
A man who needs no introduction, John Lennon was always a warrior for world peace, love and change using his music as the way to connect with the people post Beatles fame. His song, 'Imagine,' is possibly more relevant today than ever, and Yoko Ono has remained as one of the greatest voices for world peace in every decade since John passed.
5. Freddie Mercury – Bohemian Rhapsody
Freddie Mercury embodied everything a superstar should be with more style, talent, and flamboyance than anyone else. The truly original frontman was also one of the nicest people in the industry and loved by all. Bohemian Rhapsody is still repeatedly voted the best song of all time too.
6. Amy Winehouse – Back to Black
Gone too soon was a phrase sadly made for Amy. With the whole world at her feet due to her unparalleled talent, the incredible, 'Back to Black' album, famously penned about her love-life with boyfriend Blake Civil Fielder, secured her place in the music history books as one of the greatest female singer-songwriters of all time.