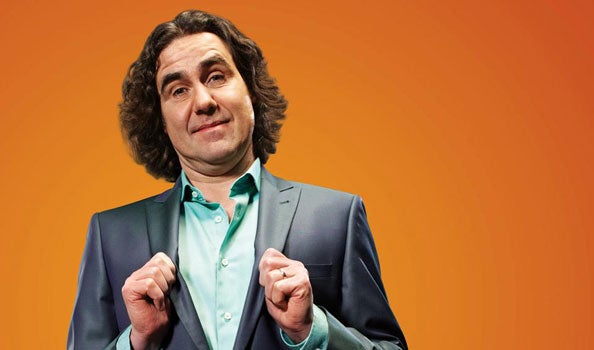 23 Feb 2017
6 Times Micky Flanagan Described Your Life!
OH Micky! Everyone's favourite cockney, Micky Flanagan joins us in the tent this autumn and we cannot WAIT to see how Micky enlightens us this time. No one quite makes us feel like they know our Saturday night plans or mid-week moments so well either - let's look at the times Micky got your life down to a Tee; will you admit it though?
1. Going out, out
The classic, and maybe Micky's most loved saying, the out, out. We've all done it: just a quick one on a Saturday afternoon but before you know it you're full on OUT. For those of you who are new to the out, out, it's basically when you pop 'out', but end up, 'out, out', as in proper out on the town when you're not suitably dressed or meant to have a late one. Got it?
2. Girl's night
Oi Oi! Girl's night! Micky usually tries to avoid the house when his wife has the girls over because he knows exactly what's going down in the front room – gossip, someone recovering from a breakup, and someone's always got a new top! It's every man's worst nightmare. Sorry Ladies, we'll be out, out.
3. Back in the day!
Remembering your glory days with an honesty that says – thank God I no longer rock that hair, and I'm secretly happy I have lost those trousers. Micky always makes us look back on our style choices with a laugh, not horror.
4. Holiday boredom
Running out of conversation with your nearest and dearest on holiday isn't hard, but Micky frames it so well – talking to your partner about a flip-flop that's no longer flip-flopping, it's just flopping. More Sangria babe?
5. Awkward moments at weddings
From pretending you know the words of the hymns in church which turn to a low mumble into the song sheet to saying the wrong thing to the vicar - we've all been there haven't we? It's okay, we'll style it out son!
6. TFL woes
Micky's a cockney, and everyone knows that cockneys are always in a rush, so a crowded tube, being stuck behind a slow walker, or 'he's only gone and lost his ticket at the barrier!' - a cockney NIGHTMARE.