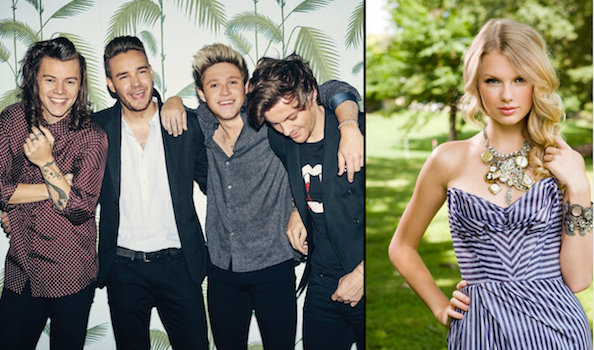 8 Feb 2016
6 Music Collaborations We'd Love To See (In Our Dreams!)
There's a long history of musical artists working together to create new and exciting sounds. Some have gone down in history – like Aerosmith and Run DMC or Daft Punk and Pharrell Williams. However, there are some partnerships that, if they happened, could actually blow up the entire music industry with their epicness. Here are just a few of them…
The Weeknd & Bruno Mars
The Weeknd has collaborated with numerous artists since his career took off – including Drake and Ariana Grande. Earlier this year, he also performed with Alicia Keyes, much to the delight of @damecandice, who 'really enjoyed the @aliciakeys & @theweeknd collaboration! Hope they do more music again in the future.'
Really enjoyed the @aliciakeys & @theweeknd collaboration! Hope they do more music again in the future. #BETAwards pic.twitter.com/farO1BJotR

— Candice (@damecandice) June 29, 2015
These were all amazing collabs, it's true, but does his flawless pitch, incredible range and vocal passion remind you of anyone? Something about the way he screams 'But I love it!' in hit single, Can't Feel My Face, is reminiscent of Mr Mars himself. Imagine if these two epic vocal talents could duet!? It would simply be incredible.
One Direction & Taylor Swift
Okay this doesn't seem like an obvious one at first, but there are two reasons we reckon this makes an amazing potential collaboration. Firstly, take a second to think about how incredibly loyal the fans are to both these immensely popular acts. This wouldn't just be a match made in heaven in terms of pop vocals, it would also be the beginning of a deep love affair between the Directioners and the Swifties! Secondly – and there's no doubting the song would be madly catchy. The only problem is – could Harry and Taylor reconcile after their unfortunate breakup? We can but dream.
Muse & Queen
Muse frontman Matt Bellamy has often cited Freddie Mercury as a massive influence in his music, and the complex harmonies seen on many of their melodies do nod their head to Queen's unique style. Not only have we fantasised about hearing Mercury and Bellamy power out an amazing chorus together, but also imagine the combined guitar skills if Brian May got involved too? We'd end up with a rock anthem to end the ages.
Major Lazer & Drake
Arguably two of the most successful artists of 2015, both Major Lazer and Drake have captured the attention of music fans for very different reasons. The former's incredible knack for inventive and versatile tunes, paired with eclectic vocalists, has put the collective at the forefront of the industry – while Drake has been the ultimate trendsetter in musical videos, subject matter and even fashion! If these two red hot talents collaborated, we might end up with something so epic that they'd break the internet. Move over Kim K.
Ellie Goulding & Rudimental
Rudimental have become as famous for their guest vocalists as they have for their amazing beats and flawless production – but there's one particular singer who is noticeably missing from their roster. Ellie Goulding's sugary sweet voice would sound amazing against a backdrop of their energetic sounds, and after the success of their collaboration with the one and only Ed Sheeran, we reckon it's only fair that Goulding gets her turn too. Rudimental, if you're reading this, we definitely feel you should pop along to Ellie Goulding's upcoming show at The O2 and hash out some song ideas. *smiley, scheming face*
Drake & Prince
Now here are two men who really know how to sing about their feelings. Emotional, passionate, and not afraid to get a little bit naughty – this has to be number one on our list. These two need to collectively quicken the world's pulse with a sultry number – and preferably an 11-minute-long guitar solo by Prince. Make it happen, guys.