7 Reasons Why Justin Bieber @ The O2 Is Going To Be INSANE!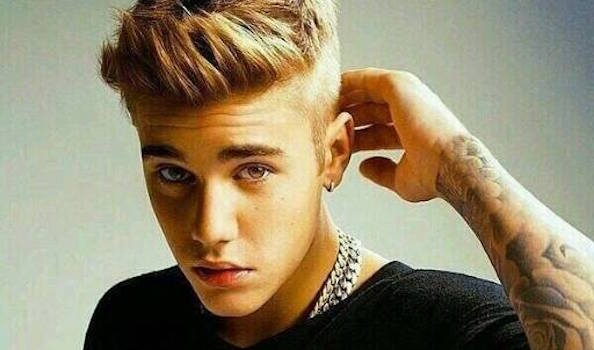 Justin Bieber is coming to The O2. Yep. It could just be the biggest musical event we've ever hosted. Not only is he the biggest male artist in the world today, he's got millions of crazy fans, the sharpest fashion sense we've ever seen and a serious bucket-load of talent.
If you're not already squealing with excitement, here are seven more reasons why we reckon Bieber's already iconic Purpose tour is going to be truly, madly, deeply INSANE.
The songs
Is it us, or have Justin Bieber's songs got better and better as the years have gone on? Far from the poppy little boy, he's now grown into a sensual, R&B-crooning, incredibly relevant musical artist. Hearing Sorry, What Do You Mean and Love Yourself live is going to be incredible – especially as we've heard there will be some twists on the originals.
The clothes
@TaraSoud recently proved she speaks for all of us when she tweeted: 'Dear @justinbieber... Can I have that #PURPOSETOUR jean jacket you were wearing on stage? It's really cute.'
Dear @justinbieber... Can I have that #PURPOSETOUR jean jacket you were wearing on stage? It's really cute.

— Tara Soudbaksh (@TaraSoud) March 21, 2016
We want it, too, Tara! We've heard his wardrobe is even better than at The BRITS – which is going to be hard, considering he was wearing a £2,000 Saint Laurent jacket!
The dancing
Of course, no Bieber concert would be complete without epic dancing. Reviews have said that Biebs himself properly gets involved, and even does a couple of backflips! But, in true Bieber style, his dancing crew really change up their look and style for every song, which is sure to be visually mesmerising.
The pyrotechnics
We can't say for sure – but there may, and there's an emphasis on the 'may' here, be a point where Justin Bieber sings in an actual cage, surrounded by fire. Yes indeed. It would be one of the most dramatic things we've ever seen here, but either way, we're pretty sure there'll be blasts of fire, accompanied by a power pose at some point during the show.
The fans
Part of what makes being a Justin Bieber fan so fun is the other fans. Knowing you're part of an amazing community of deeply passionate, brilliant people is pretty cool, and we know that the fans will absolutely contribute to how epic the event is; with loud singing, intense screaming and LOTS of dancing!.
The merchandise
'Not sure if I'm more excited to see Justin Bieber's Purpose tour or to buy all of the merch.🔥🔥🔥,' tweets @karlee_brown, and we have to say we kinda see her point. The clothes and posters that accompany the tour are not your usual band-clad tees. Instead, think dramatic high-definition photographs of Bieber, with his current peroxide blonde floppy hair, vandalised with painterly strokes that make us think of Banksy. They're so cool, we can actually imagine Beyonce wearing one for an Instagram shoot. Or them appearing on the runway during Fashion Week.
Not sure if I'm more excited to see Justin Bieber's Purpose tour or to buy all of the merch.🔥🔥🔥

— K$AP ROCKY (@karlee_brown) March 24, 2016
The acoustic moments
We absolutely love the fact that Justin Bieber is killing the electronic scene with more dance-influenced tracks. However, you may have noticed that the Ed Sheeran co-written track Love Yourself, with its minimal acoustic guitar, was actually one of the favourites from his latest album. Something about the more innocent, stripped-back Bieber is really appealing, and we're looking forward to those precious minutes when we get to hear his incredible voice without the noise and distraction of heavy synth or Latin drums.
So, there you have it. At this point we assume you're fully frothing at the mouth, and absolutely can't wait for October. If you don't have tickets already, you can book them here. Don't wait too long – we have a feeling this'll be a sell-out!
27 Apr 2016
Join the club
Sign up to our newsletter and jump to the front of the queue.
Get access to exclusive updates and a heads-up on tickets.