Home
7 Reasons Why The O2 Isn't Just About Great Music!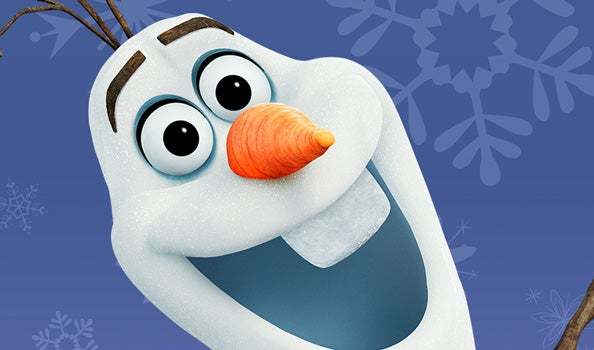 22 July 2016
7 Reasons Why The O2 Isn't Just About Great Music!
The O2 may host some of the BIGGEST and BEST names in music - but there's far more going on under the tent than you might realise! Whether you're into sport, TV or you're looking for something to entertain the little ones, The O2 arena has plenty to get excited about over the next 12 months.

1. The NTAs
Where else would be a fitting venue for television's biggest night of the year? On 25 January 2017, the great and good of British TV talent gather for the National TV Awards to see who will be crowned the nation's favourites. All the stars of the small screen will be there – will you?

2. Amy Schumer
The ever-popular American comic comes to The O2 arena on 4 September 2016, where you're guaranteed a slice of her quick-witted humour and cutting comments.
@SuzieKennedy, her girlfriend and cat are already counting down the days. We're sure it will be anything but a Trainwreck (sorry!)
After a day of watching @amyschumer with my girlfriend @MissSCWhite and cat so excited for sept 4th @O2 pic.twitter.com/2RJ51A5WUW

— suzie kennedy (@suziekennedy) July 9, 2016
3. Empire Live
There's quite simply no event in the world right now like Empire Live, says Terri White of Empire Magazine. This two-day, three-night celebration of the best in movies and entertainment, launched by the world's biggest movie mag, is a must-visit for every film buff in the land.
The event runs 23 to 25 September and beats a trip to the cinema any day of the week!

4. Kell Brook v Gennady Golovkin
Prepare for war as British world champion Kell Brook steps up two weight divisions to take on the man widely regarded as the world's most feared fighter. Brook will be roared on by thousands of fans at a packed O2 arena on 10 September 2016. Will you be there for the showdwown?

5. Disney on Ice Presents Frozen
Unless you've been living under a rock the past few years, you must have noticed Frozen taking over the world, one loveable snowman at a time. Well, the good news is The O2 is getting into the spirit by hosting a rather special Disney on Ice show this December.
The tent will be transformed into a wintry Arendelle with dazzling special effects, breathtaking skating and all the hit songs from the film. Disney on Ice Presents Frozen runs from 21 to 30 December - apart from Christmas Day - and @zgardner91 can't wait to Let It Go!
Not sure who's more excited to go and see Frozen On Ice at the o2, me or the kids?! 🙄☃❄️

— Zoe Gardner (@zgardner91) June 16, 2016
6. Barclays ATP World Tour Finals
It's tennis, just not as you know it. From 13 to 20 November, the world's best players will battle it out to become top dog, with tennis fans invited along for the ride. More than 1.5 million people have watched the sport at The O2 arena over the last six years - and that many people can't possibly be wrong! Game. Set. Match.

7. Diversity Genesis Tour
It's been a whirlwind for Diversity since winning Britain's Got Talent in 2009 (yes, it really was that long ago). They'll be popping, locking and stopping by the tent on 14 April 2017 as part of their new tour, Genesis. Be prepared to be amazed!