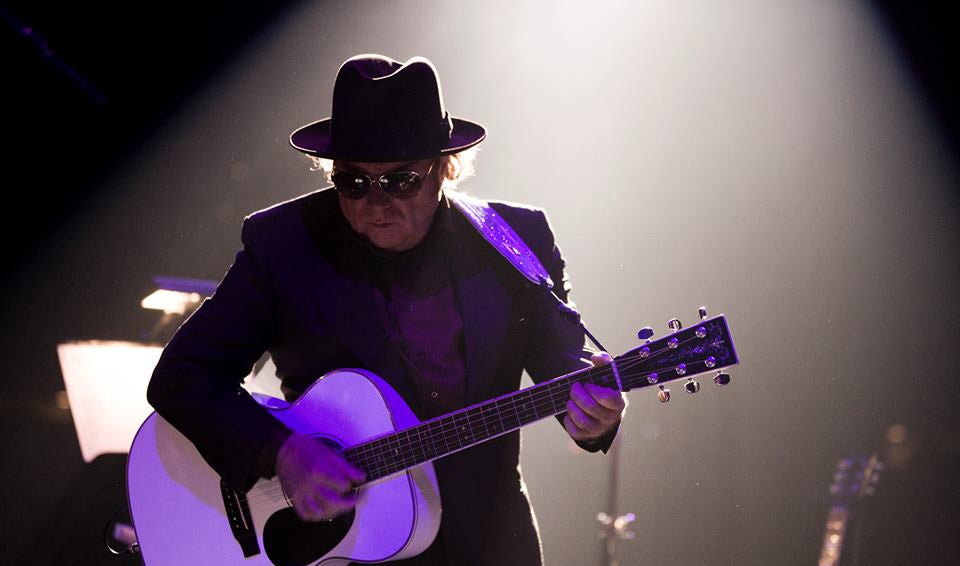 1 Sep 2016
7 Reasons You MUST Get Down To BluesFest at The O2
Legends of Blues, rock and soul are set to take over London when the brilliant BluesFest returns to The O2 in October. The three-day spectacular – now in its sixth year – will be bigger and better than ever before with some of the world's most perfect plectrum pluckers playing under the tent. (Easy for us to say).
Excited? Us too! So, here are seven reasons you simply cannot afford to miss this strum-tastic weekend…
1. The line-up is packed with legends
Where else can you see Van Morrison, Jeff Beck, Robert Plant, Bob Geldof AND Walter Trout? These guys aren't just rock stars; they're living legends whose music has been soundtracking our lives and topping the charts for the last four decades (and longer). Forget BluesFest, with acts like this, it should have been named IconsFest!
2. It's going to be a birthday party, too
Bill Wyman was The Rolling Stones' bassist for three decades. Now, the self-proclaimed Rhythm King is 80 years old – and what better place to celebrate than at BluesFest? A special concert will see him play with A-list friends including Mark Knopfler, Imelda May, Robert Plant and Mick Hucknall. What an line up!
3. There will be supergroups…
Bad Company are no ordinary outfit. The band features members from some of rock 'n' roll's most extraordinary acts including Free, The Black Crowes and Mott the Hoople, as well as Bon Jovi collaborator Richie Sambora. BluesFest will be their first London concert for six years.
4. …and Hip Hop royalty
That's Mary J. Blige, AKA the Queen of Hip Hop Soul. The I'm Goin' Down star is one of only a handful of women to have eight albums go multiplatinum – eight! She's also won nine Grammys. She'll be performing with friend and songwriter Maxwell.
5. It was amazing last year
Just ask @figuremonkey
Night 3 of 3... What a weekend this has been (@ The O2 Arena for Bluesfest) https://t.co/6lsE2HcvcJ pic.twitter.com/7qWUzpiqMm

— Dan (@figuremonkey) November 8, 2015
6. …although we can't guarantee you won't have the blues when it's over
Like @Djyeo. Sorry/not sorry!
@O2 amazing now I have the Monday blues from yesterday's #Bluesfest @BluesFestUK

— Yeohan Kim (@Djyeo) November 9, 2015
7. This BluesFest will be the biggest yet
That's because there are MORE acts, MORE tickets and MORE diverse entertainment with jazz and roots also in the mix. It'll be spread across The O2 with shows at the 20,000-capacity arena, indigo at The O2 and the Brooklyn Bowl. Did we mention we can't wait?