Home
8 Reasons Why Marvel Universe LIVE! Will Leave You SPEECHLESS!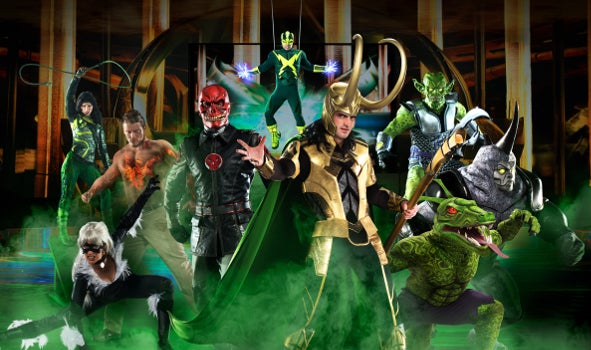 15 June 2016
8 Reasons Why Marvel Universe LIVE! Will Leave You SPEECHLESS!
They're known to millions of fans around the world, have earned billions at the box office, and now Marvel's mightiest heroes are stopping off at The O2 arena in September (presumably on their way to saving the galaxy from another evil threat).
Ahead of the event, we look at why Marvel Universe LIVE! will leave you stunned. HULK SMASH!
1. The Avengers! In person!
It might sound obvious, but it bears repeating – Earth's Mightiest Heroes, all on the same stage, together. That should be enough to entice you.
The last time we saw them, at the end of the most-recent Marvel film Captain America: Civil War, the Avengers had [SPOILER ALERT!] fallen out. Steve Rogers wasn't sure about being Captain America anymore and Hawkeye has been paralysed. But not here. They're all best of friends and teammates, fighting a common enemy – and that's just the way we like it. Avengers Assemble!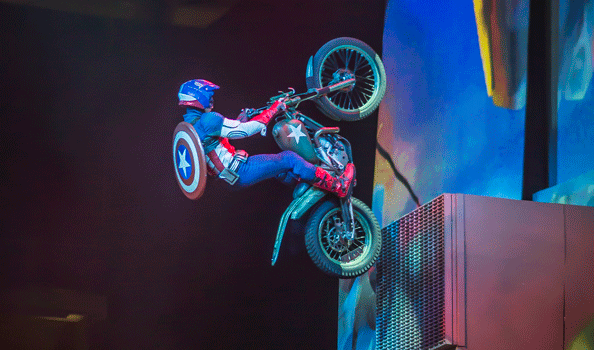 2. The X-Men will be there
For reasons too complicated/boring to go into, X-Men, The Avengers and many other Marvel characters can't appear side-by-side in the movies. Not so at Marvel Universe LIVE! – things are as they are in the original comics, with Spider-Man, Wolverine, Iron Man, Hulk, Black Widow and Storm all free from studio politics and contractual obligations.
Seeing X-Men, Spider-Man and his friends battle alongside the Avengers for the first time makes for the most thrilling day out. There are 25 of Marvel's most-famous characters in the show, so no matter who's your favourite, they will be there.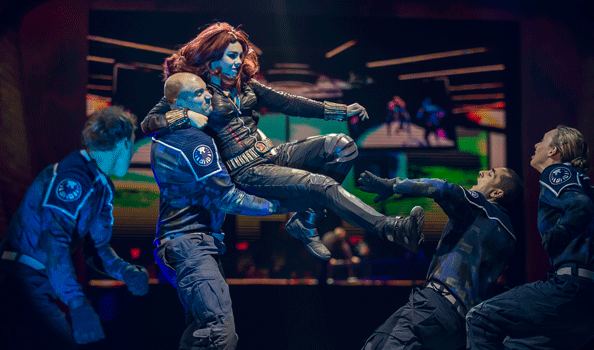 3. There are explosions. And motorbikes!
Talking of thrills, what's more exciting than watching explosions? Especially watching safe explosions, from the comfort of your seat, perhaps with a giant soft drink and some popcorn in hand? On top of that, there are aerial stunts, marvellous martial arts and more high-octane action than you could possibly imagine, plus some of the most daring motorbike mayhem you'll ever see.
4. Get up close and personal with Captain Marvel
At the moment, Captain Marvel will only be known to fans of the comics. But in 2019, the alien-powered hero is getting her own film – the first to be led by a woman. Brie Larsson, who you may know from 21 Jump Street and Room, is rumoured to be taking the lead role, which hasn't gone down too well with @Conortroversial?
This Captain Marvel casting that isn't Charlize. pic.twitter.com/2dm3tEEr61

— mutant and proud (@Conortroversial) 2 June 2016
Come to Marvel Universe LIVE! and you won't have to wait three years to find out more about the super-powered Carol Danvers - she'll be right there on stage.
5. It's an all-new plot
Chances are you'll have seen each of Marvel's 13 films, plus the Spider-Man and X-Men movies, a handful of times by now. You know your Asgard from your Xandar, your Falcon from your Hawkeye.
Just as well Marvel Universe LIVE! boasts an all-new, original story, meaning no matter how many times you've seen The Avengers batter Ultron, or the X-Men take on Magneto, there's something fresh for you to enjoy. To quote Marvel mastermind Stan Lee himself, EXCELSIOR!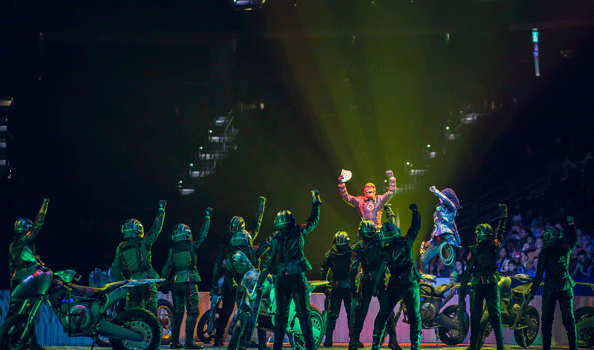 6. It's for big and little kids alike
You think you know who Marvel Universe LIVE! is for, don't you? Young children, the parents they've dragged along, and nerdy adults. Well, you're wrong.
Of course, those groups will be well represented and catered for, but there's more to this show – arguably the most technically advanced of all time – than that. Even the most cynical out there will fail to resist the sheer brilliance of the production, the plot, the characters, the action, the epic scale, the ambition or the enormous fun. There is something for everyone, especially your #comicbookfamily Elliot Woolley!
My son Jack has just renamed use as Iron-Jack, Hulk-daddy and Wonder-mummy, the new avengers #comicbookfamily #avengersassemble

— Elliot Woolley (@Superell83) 5 June 2016
7. Loki's back
With all these good guys on show, there needs to be a suitably evil baddie. Marvel Universe LIVE! features maybe the baddest bad ass of them all. Loki is Thor's brother, but he doesn't have an ounce of the hammer-wielding hero's honour. Instead, he's a slippery weasel intent on turning everyone on planet earth into his own personal slave. That said, he does have some great one-liners, making it hard to truly hate him. And he's backed by the Sinister Six, best known as Spider-Man's gang of enemies from New York, and the Chitauri army, last seen in Avengers Assemble.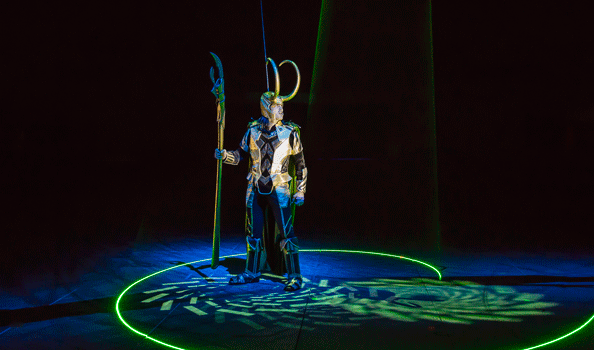 8. Marvel at your own piece of …Marvel
The merchandise on this tour is incredible. Expect to find everything from the Lectro-Link (which gives you a chance to be a hero on the night) and the Hulk Astro Light to stickers, to special drinks cups featuring your favourite characters and soft versions of Captain America's shield or Thor's hammer, Mjolnir. Make sure you get there early to have a good look at what's on offer – and help you remember the magical night forever.