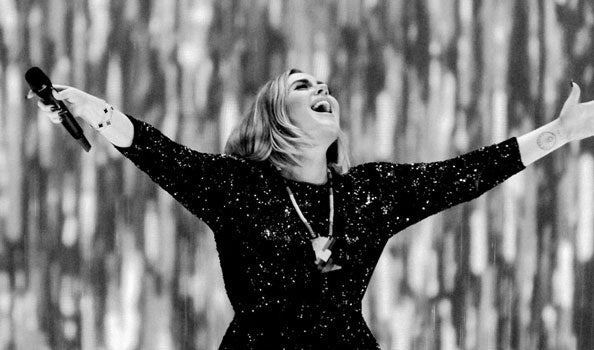 13 Feb 2017
8 Times These Songs Were There for YOU
When it comes to speaking from the heart, sometimes, it's easier to let someone else do it for you. The inspiration for some of the greatest songs ever written is always L.O.V.E! Nothing makes your heart sing like a tune that belts out exactly how you feel – it's like they were there. Were they? So whether it's off or on, here are 8 songs that speak the truth FOR you.
When You're: Back On!
We're saying: Babe, whatever I said, whatever I did, I didn't mean it. No really, this is it, you're it. Never let me go.
Beyoncé – Irreplaceable
When You're: Over it.
We're saying: I loved you, you had your chance, you blew it. Your loss. Check yourself because I won't be doing it, anymore.
Adele – Someone Like You
When You're: Trying to Move on (but it's not really happening).
We're saying: I'm not over you, but I'm okay. I'll sing this song to show you I'm strong (secretly hoping you still think I'm amazing and we'll get back together). But if not, I'm fine. Honest.
Justin Timberlake – Cry Me a River
When You're: Letting them know, you know.
We're saying: I told you you'd get yours. I went through hell for you and now it's your turn to cry. Karma baby, karma.
Little Mix – Shout Out to My Ex
When You're: Moving On!
We're saying: Pleaseeeeee. We're SO done; you're so last season; I can't even. I don't know what I ever saw in you.
When You're: So into someone but your friends don't get it.
We're saying: No one knows what goes on between two people. Have your opinion, but I'm totally into __________ (insert name) they're a-mazing.
When You're: On Fire!
We're saying: This is who I am – take it or leave it. I love who I am and I'm not changing a thing. Bite me.
Bruno Mars – Just The Way You Are
When You're: Letting your loved one know they are PERFECT.
We're saying: No one holds a candle to you. You're my first, my last, my everything. Never change.