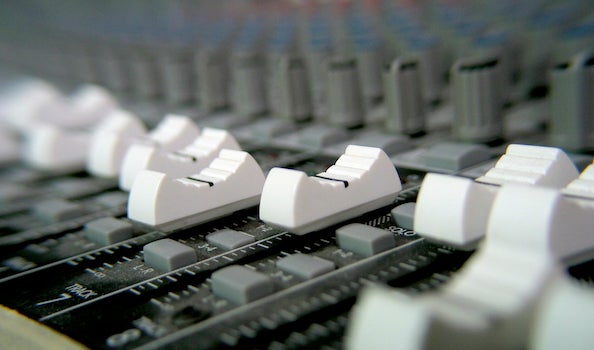 18 Nov 2015
8 Bizarre But Awesome Music Collaborations
We love it when our favourite artists come together to create a record that combines their unique talents. Yeah, sometimes the outcome is awful and we pretend like it never happened; but sometimes they're so good they can define an artist's career. Here are eight of our favourite music collaborations that, despite being slightly odd pairings, turned out to be surprisingly awesome.
Jason Derulo and Florida Georgia Line
Florida Georgia Line are a country music duo from, well, Florida and Georgia (clue is the name). Jason Derulo is an RnB superstar from Miami. The two could not be further apart, but somehow they made a collaboration work. Teaming up for a remix of Florida Georgia Line's track This Is How We Roll, Derulo lent his distinctive soulful pop vocals to add a new twist to the already successful tune. It's also a fact that you can't listen to it without instantly singing along to the incredibly catchy chorus, it shouldn't work, but it really, really does. @prestonbeebz recently tweeted that he 'can go from Jason Derulo to Kanye to Florida Georgia Line in the course of 5 mins'. Now you don't even have to listen to different tracks! We're kinda hoping that in some crazy surprise twist, the hay bale stackin', Chevy driving duo turn up for a surprise appearance at Derulo's upcoming concert at The O2. Hey Jason – can you make that happen please?
I can go from Jason Derulo to Kanye to Florida Georgia Line in the course of 5 mins

— ᑭᖇEᔕTOᑎ ᗷEᗷEE (@prestonbeebz) June 12, 2015
Aerosmith and Run DMC
One of the earliest examples of the lines between rock and hip hop being blurred, the collaboration between Aerosmith and Run DMC is still, to this day, one of the best musical partnerships ever to have existed. From the opening bedroom riff-off scene in the video, to Steven Tyler's incredible can't-unsee lycra suit, the whole thing's a complete masterpiece. Many have tried to cover it and make it their own, but nothing will ever compare to the original.
Kanye West ft. Bon Iver
He may be one of the most controversial celebrities in the world today – but wow – the guy really knows how create a perfect sound-cocktail. Having worked with numerous people over the years, it was his collaboration with folk-acoustic artist, Justin Vernon, best known for his work as Bon Iver, which surprised us all. Lost In The World dropped in 2010 and featured re-worked samples of the song Woods, from Bon Iver's 2009 EP, Blood Bank. It's not the most successful Kanye song to be released, but it's still an atmospheric and intriguing addition to his back catalogue.
Eminem ft. Dido
This was a collab nobody saw coming. The raw, outspoken U.S rapper teamed up with delicate British singer-songwriter, Dido, for hit single, Stan – one of the most emotional tracks Eminem has ever penned. Sampling part of Dido's track, Thank You, the song followed the story of an obsessive fan to the tragic end to his life. Despite the dark nature of the record, it shot straight to Number One in the UK and still remains one of Eminem's most successful and hard-hitting songs.
Fall Out Boy and Elton John
When Fall Out Boy returned from their hiatus with new album, Save Rock And Roll, it came packed full of collaborations. All of them were great, such as Just One Yesterday ft. Foxes, but the track that shone above the rest was the final, eponymous song on the album, featuring the legendary Elton John. It's powerful, it's joyful and it's everything you could ever want from a Fall Out Boy x Elton John duet.
Nelly ft. Tim McGraw
In another bizarre twist of RnB-meets-country music, remember that time Nelly teamed up with the cowboy hat-wearing Tim McGraw for Over And Over? Released ELEVEN years ago, this smooth and sexy love song reached Number One in the UK, Australia and New Zealand, as well as making the top 3 in the U.S. Looking back, it's still a little cringe, but those husky vocal tones just sound so sweet on the ear.
B.O.B ft. Hayley Williams
Paramore vocalist Hayley Williams has dipped her toes into the pop world a couple times over the years, but her most successful duet was with hip hop artist B.o.B for his track, Airplanes. Lending her incredible vocal talent for the song's chorus, Williams got her first experience of working solo and it definitely paid off. The track reached Number Two in the U.S and hit the top spot over here in the UK, making it the first ever Number One record for Williams. B.o.B went on to have a fairly successful career off the back of his debut album, with thanks to this brilliant collaboration.
Lady Gaga and Tony Bennett
We all remember Lady Gaga for her over-the-top outfits, outrageous stage performances and chart-topping pop songs, but in 2012 she ditched all that and teamed up with influential jazz artist, Tony Bennett. Bennett put together a collaborations album to celebrate his 85th (!!) birthday and Gaga offered her vocals for The Lady Is A Tramp. The big-band-accompanied-jazz-track sounds incredible and Gaga's voice truly soars, flaunting a whole new sophisticated side to her talents. Since then, the pair have gone on to record a full-length album together, but will Gaga ever return to her pop routes? Who knows.