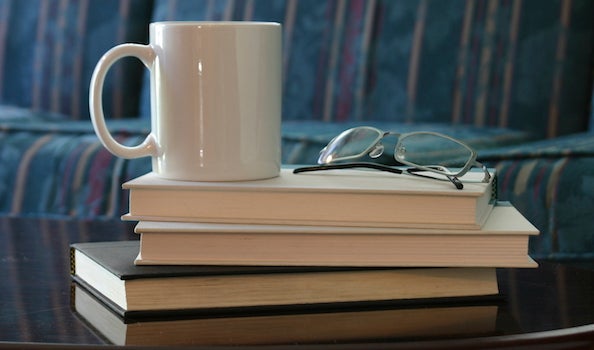 18 Nov 2015
8 Must-have Coffee Table Books For Every Personality Type
If you have a coffee table, you need a book on it. It's one of the unspoken rules of 'being a grown up' – it shows you have class, and interests outside the realms of takeaway pizza and Netflix. But choosing that book is a big decision, so we've sorted out the wheat from the chaff to make that decision as easy as possible!
For Music Lovers: Woodstock
Hundreds of previously unseen photographs that perfectly capture the sensual and euphoric atmosphere of the most famous festival in the history. @McKelvie puts it rather nicely, 'What I love about Baron Wolman's Woodstock photos is the stories contained within. Look at this crowd.… http://instagram.com/p/ptXJnKousc/.'
What I love about Baron Wolman's Woodstock photos is the stories contained within. Look at this crowd.… http://t.co/uJbmvWwEWV

— Jamie McKelvie (@McKelvie) June 26, 2014
For Film Lovers: Magnum Cinema
Phaidon's collection of photographs takes you on a journey that spans 50 influential years in cinematic history – with atmospheric shots of beloved old movie stars, famous film sets, and iconic directors – it's a must have for film buffs.
For Car Lovers: Top Gear: The Cool 500
Now that Clarkson, Hammond and May are on the road again (pardon the pun), it's only fitting that we showcase their book of the top 500 coolest cars to celebrate their show. The only question is – will your favourite make the top 10?
For Sports Lovers: Le Metier: The Seasons Of A Professional Cyclist
Cycling is the chicest sport at the moment, and a passion for two-wheeled transport has sparked subcultures all over the UK to pop up in celebration of the bicycle. This gritty French story into the sport, with photos by Camille McMillan, shows you mean business.
For Art Lovers: Andy Warhol: 365 Takes
No coffee table is complete without some Andy Warhol – you literally can't be an art fan and ignore his huge contribution to visual aesthetics all around the world. This beautifully curated book is a timeless classic.
For Animal Lovers: Are You Dissing Me? What Animals Really Think
Yes, we could have stuck some high resolution cat photographs here, but realistically you could just browse for them on your laptop. What this unique and quirky book brings to the table (quite literally) is beautiful illustrations and a cheeky, humorous insight into what animals might be thinking behind their cute expressions.
For Fashion Lovers: Rizzoli: Christian Louboutin
Shoes. There can never be too many shoes. Christian Louboutin redefined the high heel, and this stunning collection of photographs and surprisingly sharp writing tells his story with panache. Not convinced? Take it from @candy_burcin, who tweeted, 'Christian Louboutin book is just amazing!!!'
Christian Louboutin book is just amazing!!! pic.twitter.com/PyMd5gCsik

— burcin_gaga (@candy_burcin) November 30, 2014
For Photography Lovers: 400 Photographs by Ansel Adams
People who love the intricate framing and stunning realism of photography will appreciate this simple and yet deep collection of pictures from the acclaimed Ansel Adams. This classic will never get old; and its evergreen images stand the test of time.