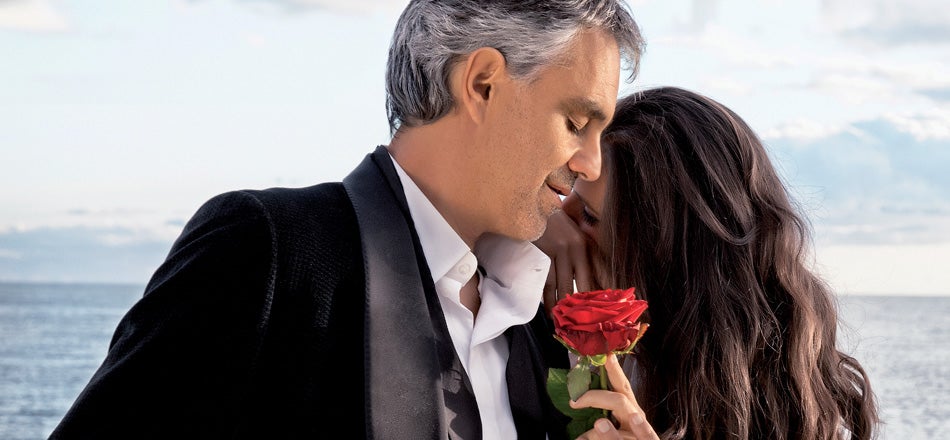 15 Aug 2014
Weekly
roundup
The O2 weekly roundup featuring Andrea Bocelli, Pharrell, Basement Jaxx and Ant and Dec.
The Mirror says, 'These two boys could lighten up the darkest room,' and they are of course referring to Ant and Dec. They've just begun their UK tour to much critical acclaim and fans of the show have a final chance to get their mitts on the last remaining seats before they head to the tent at the end of this month.
You can still pick up Pharrell tickets for his second October date and classical lovers will be pleased to know that Andrea Bocelli will be performing here shorty after. But if you fancy something with a bit more of a beat, Basement Jaxx tickets are still available for their Christmas show. They've got a new album coming out and everything…
Ant and Dec – 29-30 August 2014
Ant and Dec are taking the award-winning, Ant & Dec's Saturday Night Takeaway, on a national arena tour and are getting rave reviews. They're travelling the length and breadth of the country to give people the chance to experience the show live on stage. The boys promise their usual blend of crazy pranks, mind-boggling challenges and fantastic competitions. As always, you could be part of the show and with so many special guests planned this is one you won't want to miss.
Pharrell Williams - 10 Oct 2014
Responsible for three of 2013's biggest hits: Happy, Get Lucky with Daft Punk and Robin Thicke's Blurred Lines, Pharrell is bringing his DEAR G I R L tour to The O2 later this autumn. Pharrell scooped four Grammys earlier this year – two for his appearance on Get Lucky, Album of the Year for Random Access Memories with Daft Punk and one for Producer of the Year. He even bagged an Oscar nomination for Happy as part of the Despicable Me 2 soundtrack. Described by The Times as, 'a Thriller for the 21st century', his latest solo album, G I R L, is making 2014 another huge year.
Book Pharrell Williams tickets.
Andrea Bocelli – 20 November 2014
Andrea Bocelli is coming to the tent later this year and will be performing his greatest hits along with songs from his latest album, Passione. As the biggest selling classical artist of all time, Andrea has sold more than 80 million albums worldwide and has sung for four US presidents, two popes and the royal family. He's also performed at ceremonies for the Olympic Games and the World Cup. Andrea will be joined by two special guests - a soprano to accompany his classical section and a pop star to accompany his chart songs.
Basement Jaxx – 11 December 2014
Celebrating the release of their upcoming album, Junto, Basement Jaxx are getting their show back on the road. Taking its name from the Spanish for 'together', this new record promises to continue the band's theme of making dominating house sound cheerful and inventive. Their lead single, Never Say Never, is a catchy, feel-good hit that sees Simon and Felix diving right back into what they do best. And we can't wait to see what they have in store this Christmas.