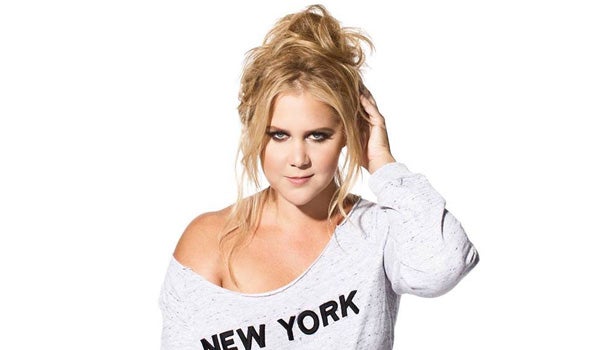 22 July 2016
Are These The Funniest Comediennes Ever?
It's no joke that stand-up comedy has been dominated by men for way too long, so thank the high heavens for these hilarious females making the world a funnier place.
We've scoured the global comedy scene to put together our list of the finest comediennes.
1. Victoria Wood
The nation is still mourning the loss of Victoria Wood, who will forever be remembered as one of the UK's most original – and finest – comics. Her warmth and wit in sitcom hits like Acorn Antiques and Dinnerladies meant she was honoured with that rare unofficial title: national treasure. We can't put it any better than @willbrooks1989.
I've been re-watching Victoria Wood's Dinnerladies today. I'd forgotten just *how* good it is.

— Will Brooks (@willbrooks1989) July 5, 2016
2. Sarah Silverman
Silverman is the queen of controversial comedy, thanks to her willingness to tackle taboo subjects. 'I think you can make fun of anything as long as it's funny enough,' she once said. With two Primetime Emmy Awards to her name, the 46-year-old American is living proof that it's true. Go get 'em!
3. Caroline Aherne
Creating one legendary comedy character is impressive. Creating them repeatedly is something else entirely. But that's precisely what Manchester girl-done-good Aherne did – with spoof chat show host Mrs Merton, The Fast Show's Checkout Girl and Denise from The Royle Family among her beloved offerings. Her most quoted line – asking Debbie McGee 'what first attracted you to the millionaire Paul Daniels?' – will live on long after her tragic early death. A true great.
4. Chelsea Peretti
Her Netflix special was called One Of The Greats – and who are we to argue? As well as a series-stealing turn as Gina in ace sitcom Brooklyn Nine-Nine, and hosting her own seriously hilarious podcast, you can see Peretti's genius every day with her Twitter zingers. As she says:
Just sold these guys all my tweets pic.twitter.com/M1chQcUVII

— Chelsea Peretti (@chelseaperetti) June 15, 2013
5. Aparna Nancherla
'I wish you could Shazam whether people are worth getting to know,' Nancherla once joked. Well, allow us to save you the effort and confirm this is one funny woman you definitely don't want to miss. The Totally Biased writer – famed for her deadpan delivery – made history in 2013 when she became the first Indian-American woman to perform stand up on US late-night television.
6. Amy Schumer
Absolutely the hottest comic of the moment, this New Yorker is the hilarious, sassy and filthy BFF we all need in our life. Her Comedy Central TV series, Inside Amy Schumer, is now in its fourth series – and getting better with age. We can't wait to welcome her to the tent on 4 September 2016. Here are 15 other reasons why she's one of the funniest women around.