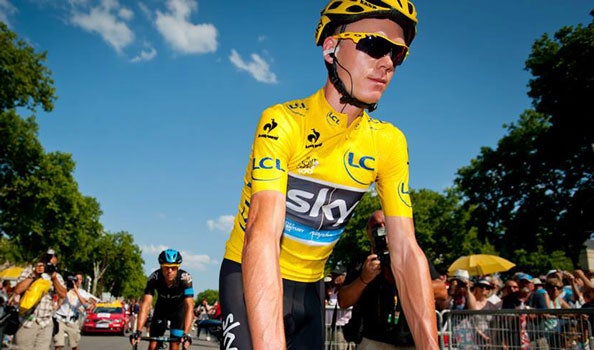 28 July 2016
AWESOME Free Stuff You Can Do At The O2
Summer: it's a money saver's nightmare. With festivals, holidays and parties to splash out on, the dough soon disappears. But if you're strapped for cash in the next few months - we've got your back. We have a whole host of free daily fun. Come along and have a great time - on us!
Ready, steady…RACE!
Fancy yourself as a future racing driver? Put your need for speed to the test at our Nissan Innovation Station. At this car paradise, you can race friends on our custom-built Nissan track then compete in our Gran Turismo 6 racing pods. Top the leader board and you walk away with not just bragging rights but Nissan merchandise, too. And the action doesn't stop at the finish line. There are also colouring competitions, interactive quizzes, virtual test-drives and Nissan's Motorsports Training Lab. On your marks, get set…Go!
Read the news at Sky Studios
Ever wanted to see how live TV is made? Now's your chance. Come along and channel your inner Kay Burley by touring the onsite Sky News Studios – which includes getting behind the desk and reading your own bulletin. We'll record your moment in the spotlight so you can share it with friends and family. @PJDawe is wondering if a new career is in the pipeline!
Enjoyed my dummy news reading in the #sky studio at @TheO2 will watch it later maybe a new career beckons 😄😄

— Peter Dawe (@PJDawe) February 12, 2015
Watch the Olympics
It's the world's biggest sporting event and Nissan will be streaming the action – from athletics to gymnastics, sailing to cycling, and everything in between – LIVE on outdoor big screens. We feel the same @OmiiNii - come and watch it with us!
Can't even contain my excitement any longer for #Rio2016 ! #TeamGB #GoForGold 🏅🏅🏅🏅

— Niomi Stone (@OmiiNii) July 27, 2016
Test your cycling skills – against Chris Froome
How's your pedal power? Prepare to put yourself to the test against cycling heroes Chris Froome and Sir Bradley Wiggins with Sky Sports at Sky Studios. You can see their bikes and then try your own speed in our Team Sky Time Trial. Sounds good? Get cycling!
Do some dribbling
Cycling not your scene? Then how about football? Pull on your team jersey and stand with your Premier League heroes on our virtual Sky Sports Monday Night Football set at Sky Studios. Follow that by trying our dribbling game or lifting the trophy like @SirJoncollins is just itching to do here...
#SKYSTUDIOS install at the @O2 is pretty awesome go check it out ⚽️ #eventprofs #eventlife #skysports pic.twitter.com/zMZQ4tI08S

— John (@SirJoncollins) July 21, 2016
Eat, drink, and ENJOY!
Okay, so eating at our huge range of restaurants isn't free, but if you're spending the day enjoying all The O2 has to offer, you'll need somewhere to refuel. So, whether you fancy burgers or pizzas, tapas or Thai, a quick snack or a three-course dinner, we'll have it covered. You'll have earned it!