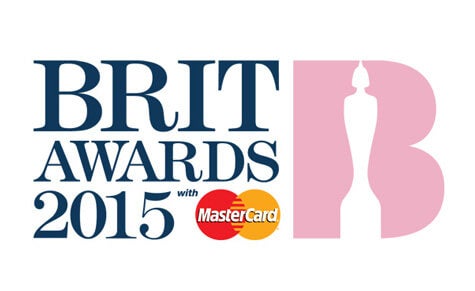 19 Feb 2015
Beauty and the BRITs
Since the first BRITs in 1977, they have been a highlight of the entertainment calendar for almost 40 years. During that time, we've seen it all – especially when it comes to collaborations.
Here are the best BRITs moments of the past 10 years, including some of the greatest partnerships since Beauty and the Beast.
Hair and now, 2004
2004 was the year of hair, guitars and more hair! The Darkness walked away with three awards that night but what stood out most was the collaboration of a sparkly cat suit and big hair as exhibited by Justin Hawkins.
What an angel, 2005
Celebrating their 25th anniversary, 2005's BRITs was always going to be big. Robbie Williams belted out a beautiful rendition of 'Angels' joined by a staggering 6.32 million viewers; a match made in heaven.
Many Different Faces, 2006
2006 saw Gorillaz, Damon Albarn's side project come to the forefront. This unique visual performance coupled with a childrens choir makes it a performance hard to forget.
Going live, 2007
The first year the BRITs was shown live on TV, 2007 partnered musical egos with live broadcasting and topped it off with a round of performances from musical masters Oasis.
Crazy train, 2008
Dark and daring, 2008 saw parents Sharon and Ozzy Osbourne joined by kids Jack and Kelly as hosts – but that wasn't all. Mark Ronson, Adele, Daniel Merriweather and Amy Winehouse all performed together while Rhianna joined forces with the Klaxons.
On a promise, 2009
2009 was a big year for Girls Aloud who performed at the show for the very first time. Their song 'The Promise' was partnered with very sexy outfits for another winning combo.
Music is a state of mind, 2010
Florence and the Machine performed with Dizzy Rascal while Jay Z sang with Alicia Keys – can music get any better?
Unforgettable , 2011
Adele returned to greatness in 2011 with plenty of wins while Cee Lo Green sang 'Forget You' with Paloma Faith. We won't forget.
Racing hearts, 2012
With a first time performance from Blur and Ed Sheeran's ginger mane accompanied by a green T-Shirt, 2012 had it all. It even had Olly Murs partner with Rizzle Kicks – our hearts skipped a beat!
Sandé all the way, 2013
2013 was the turn of Emile Sandé to win awards – scooping two titles for her fantastic contributions to music.
Three is the magic number, 2014
The year of trios not duets, last year saw Disclosure, Lorde and AlunaGeorge take to the stage before Bastille, Rudimental and Ella Eyre made another exciting trio.
....., 2015
With so many great moments over the past 10 years, is there anywhere left for the BRITs to go?
We'll be tuning in this year to find out ... how about you?