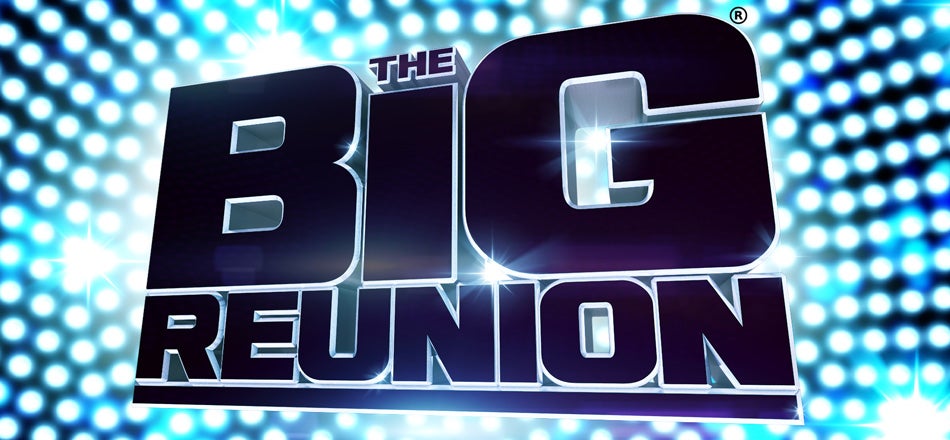 5 Sep 2014
The beginner's guide to 5th Story
The Big Reunion Boy Band Tour is heading to the tent this October and we can't wait to see our favourite nineties and noughties groups relive their glory days. A1, Damage, 3T, Five, Blue, 911 and the recently formed 5th Story will take to the stage.
Hang on. Who's in 5th Story? We hear you cry. If you didn't get around to watching the TV show you may be in the dark. 5th Story is a supergroup made up of Dane Bowers, Gareth Gates, Kavana, Kenzie and Adam Rickitt. Yes, yes, you remember them. But where on earth have they been? Don't worry. We're here to give you the lowdown…
Dane Bowers
Who is he?
Dane Bowers rose to fame as one of the lead singers of RnB group, Another Level. The band had seven Top 40 singles in two years and a platinum-selling, self-titled debut album. This was followed by 1999's gold-selling Nexus.
What happened?
In 2000 the group split to pursue solo projects. Dane released Out Of Your Mind with Victoria Beckham and a couple of other singles before turning to TV presenting. He's also appeared on the reality shows, Celebrity Come Dine With Me and Celebrity Big Brother, finishing as runner-up to Alex Reid.
Did you know?
Dane wrote and starred in a TV sitcom pilot called Bow to the Bowers. It was about the trials and tribulations of the music industry and featured Dane playing a caricature of himself.
The signature hit
Another Level's Freak Me. 'Let me lick you up and down, 'til you say stop.' Steady on. You could at least take us out for dinner first.
Gareth Gates
Who is he?
Gareth Gates won the heart of the nation when he reached the final of the first series of Pop Idol in 2002. He was beaten by Will Young, but that didn't matter. Simon Cowell signed him up anyway and he went on to have three number one singles and a double-platinum album.
What happened?
Gareth had stints with two different record companies before getting more involved with musicals. He's appeared in Soho Cinders, Joseph and the Amazing Technicolor Dreamcoat, Les Misérables, Loserville, Legally Blonde and Boogie Nights. He's even found time to take part in Dancing On Ice.
Did you know?
Gareth is a qualified speech coach and runs courses to help people with stammers similar to his own.
The signature hit
​Spirit in the Sky - previously recorded by Norman Greenbaum and Doctor and the Medics. We know you prefer Gaz's version though.
Kavana
Who is he?
Kavana released eight singles and two albums between 1996 and 1999, achieving two Top 10 hits.
What happened?
He popped off to live in California for several years where he appeared in various adverts and the MTV series, Undressed. He had a publishing deal as a songwriter before returning to the UK to take a part in E4's Hollyoaks: In the City. He's since worked with Jools Holland as a session musician and backing vocalist.
Did you know?
Kavana was a contestant on 2007's Grease Is the Word and the 2013 series of The Voice UK.
The signature hit
I Can Make You Feel Good. And boy does it make us feel good. There are no frowns in town when this catchy number is on.
Kenzie
Who is he?
Kenzie was a member of ten-piece UK hip hop group, Blazin' Squad. Together, they had six consecutive Top 10 hits, a number one single and two albums.
What happened?
Blazin' Squad split in 2005 with Kenzie, James and Mus going on to form Friday Hill. Since then, Kenzie's appeared on lots of TV shows such as Celebrity Big Brother, The Weakest Link, Never Mind The Buzzcocks, Cirque de Celebrité, CelebAir and Ready Steady Cook. He even released an autobiography in 2005 titled, Kenzie: My Life.
Did you know?
Kenzie is a fully qualified personal trainer and is said to be training celebrities such as Professor Green and The Only Way Is Essex cast.
The signature hit
​Blazin' Squad's cover of Tha Crossroads by Bone Thugs-N-Harmony. They'll see you at the crossroads. Maybe. Probably not, actually. Don't wait around.
Adam Rickitt
Who is he?
Adam Rickitt burst onto our screens in 1997 as the second incarnation of Gail's unfortunate son, Nick, in Coronation Street.
What happened?
He left Corrie to start a music career, releasing three singles and an album before taking a role in New Zealand's most popular soap opera, Shortland Street. Adam was in the programme for three years. He has also appeared on Channel 4's reality show, The Games.
Did you know?
In October 2005 Adam was approved as a prospective parliamentary candidate for the Conservative Party, appearing on Question Time and Sunday AM with Andrew Marr. He was hotly tipped to stand for election in Macclesfield, but when this didn't happen, he decided to go back to acting.
The signature hit
Breathe Again. In the video he's a bit naked while writhing around in a glass tube. Don't look at us like that. We know you still think about it…