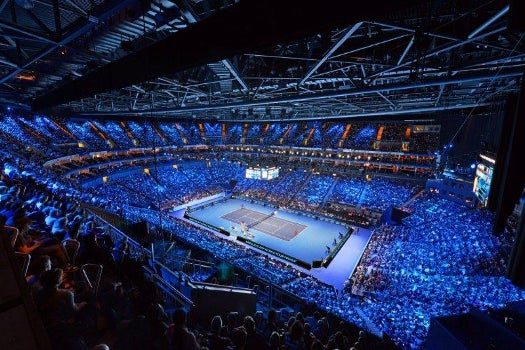 16 Sep 2014
Qualifying for the Barclays ATP World Tour Finals
The Barclays ATP World Tour Finals are just around the corner. The world's top eight men's singles and doubles players will battle it out under the tent to take the glory at the tennis calendar's explosive season finale. But exactly how do the players qualify for this final tournament? Isn't it just a case of seeing who comes top of the world rankings? Not quite. Let us explain the basics.
Countable points
In order to qualify for the ATP World Tour Finals, a player has to earn points that will count towards qualification. Countable points are:
- Points earned in 2015.
- Points earned at the 2015 Davis Cup final.
- Points earned at the late-season 2015 Challengers.
Tournaments
A player who finishes in the 2015 year-end top 30 must compete in:
- The four Grand Slam tournaments – Australian Open, French Open, Wimbledon and US Open.
- At least eight of the ATP World Tour Masters 1000 tournaments – e.g. Indian Wells, Miami and Shanghai.
- At least four ATP World Tour 500 tournaments. (At least 1 after the US Open) – e.g. Barcelona, Rotterdam and Tokyo.
Picking the best performances
If a player is eligible to play in the Grand Slams and the ATP World Tour Masters 1000 tournaments, these points must be counted, even if they end up being zero due to absence. After this, a player can then count their best six results from ATP World Tour 500, ATP World Tour 250 and other events (Challengers, Futures, Davis Cup and the Olympics) towards their ranking.
A Grand Slam win is worth 2,000 points. An ATP World Tour Masters 1000 win is worth 1,000 points. An ATP World Tour 500 win is worth 500 points. And an ATP World Tour 250 win is worth 250 points. Yes, we know. You got it after the first two. Remember, only the top eight qualified.
Click here to see the current standings in the race to London.