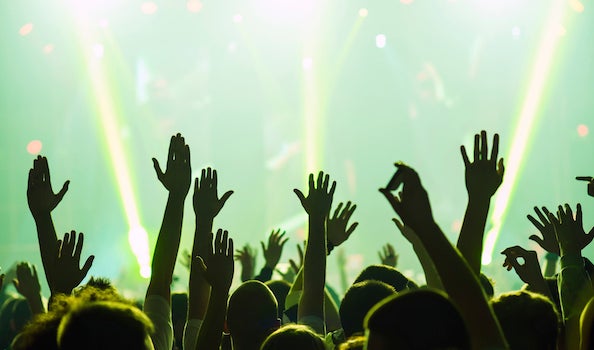 21

Sep

2015
Breaking Records: The Artists That Changed The World
Ever wondered who the biggest selling act of all time is? How about which debut albums have broken world records? We take a look at the acts who have taken over the world, changed the face of the music industry and smashed all sorts of records while they're at it.
One Direction
Despite recently announcing a 2016 hiatus, 1D are still simply unstoppable . Recently adding to their string of world records in August this year, Drag Me Down entered straight in at Number One and earned them the gong for the highest first-week streams for a single in the UK! (That's 2.03 million streams, if you're asking.) It doesn't stop there, though. One Direction are also the first act to debut at Number One with their first three albums, (Guinness World Records 2015), and Up All Night made them the first British group to hit Number One in the U.S with a debut album AND the highest debut entry by a British group on the U.S charts. Oh, and it's no surprise that they hold the record for the most Twitter followers for a pop group as well. After all, it's their deeply passionate Directioners who have helped them win such prestigious awards, as @EsraaPayne triumphantly puts it: '#DragMeDown WE GOT NUMBER ONE AND BROKE THE RECORD #MTVHottest One Direction.' We imagine you're pretty excited about their upcoming shows at The O2, Esraa!
#DragMeDown WE GOT NUMBER ONE AND BROK THE RECORD 😌👌 #MTVHottest One Direction ❤ pic.twitter.com/sLoHS0azjP

— Eiam. (@EsraaPayne) July 31, 2015
The Beatles
Even though One Direction may have trumped some of their world records, The Beatles are in fact STILL the biggest selling group of ALL TIME! With 25 world records still firmly under their belts, as well as individual records held by the various members (you could probably write a Guinness Book of Records simply about their countless achievements). Records range from releasing the most Number One albums in the UK (15) and in the U.S (13), to Across The Universe becoming the first song to be beamed into deep space. In fact, something about their hysterical fan base kinda reminds us of a band we've already spoken about. 1D, looks like you've got some catching up to do! Maybe your fans can win the loudest cheer award at your upcoming concert?
Adele
The only other act to come close to nabbing some of The Beatles' records is solo artist, Adele. Her album 21 currently holds the record for the longest consecutive run at Number One by a female artist, after spending 11 weeks on top of the charts, having sold 3 million copies in a year! She's also the first female artist to have two singles and two albums in UK top 5 simultaneously. There's something amazing about the fact that one of the nicest, giggliest, shyest and down-to-earth singers of the last century is also one of the most successful. It just shows that you don't have to be a press-polished princess to be considered one of the world's greatest talents.
Madonna
The true reigning queen of pop has managed to smash several records in her career, though some have since been trumped by other artists, (Adele being one of them). The biggest and most respected record (thus far) is being titled the 'best-selling-female-recording-artist-of-all-time', having sold more than 300 million records in her career. The rest of Madge's records include the likes of: best selling coffee table book of all time, highest grossing music tour by a female artist ever and 2005 single Hung Up becoming the song which reached the top spot in the most countries. Question is, what record do we think she'll break when she performs her Rebel Heart tour at The O2 this December?
McFly
Another act to steal a world record from The Beatles is cheeky and cheerful UK ensemble, McFly, who became the youngest band ever to have a Number One debut album with their record Room On The Third Floor, which went double Platinum in the UK (600,000 records). They then made it a double topper with Wonderland, (300,000 record sales), which meant they became the youngest band to have topped the charts with two albums in a row. The only problem with this is that they remain eternally young in our minds and hearts – which makes Tom Fletcher's recent news of a second baby on the way even more of a (lovely) shock!