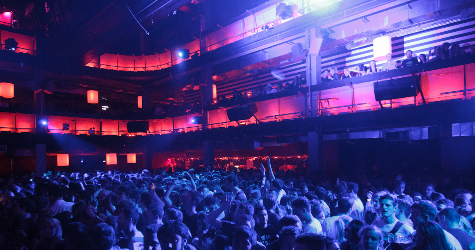 3 Apr 2014
Building Six at The O2…
There's always something different going on at Building Six at The O2…As we get towards the end of the year, there are going to be some very special events taking place so we have whipped up a quick roundup of upcoming highlights: Skrillex
Dubstep's best-known artist is coming to Building Six in a show which will undoubtedly bring the house down with his signature deep bass and tectonic beats. With an absolutely huge following all around the world, he has brought Dubstep to the mainstream in spectacular fashion, collaborating with some of the biggest recording artists in the world. He will be hitting the Building Six stage on the 2nd of November, so grab your Skrillex Tickets now as they are likely to go fast!
Cocoon
Cocoon are coming to Building Six with Sven Vath, Joris Voorn, Mathew Johnson Live and Andre Galluzzi in tow.
Book your Cocoon tickets now for an evening of great alternative entertainment.
Masquerade Ball 2013
Building Six is more than a music venue – this December it will be host to a fantastic Masquerade ball which will blend vintage glamour, burlesque and theatre together with great music and other entertainment. This is going to be one of the best parties in London and guests can experience a night like no other. Book your Masqeurade Ball 2013 tickets now and secure your place for a truly memorable vintage experience.
New Year's Eve 2013
This is it! The big one! What better way to start the new year, than at the New Year Eve bash at Building Six. Featuring popular club artists Breach and Bondax (together with other special guests), this is going to be one heck of a party. Grab yourself a drink, enjoy the music and usher in 2014 in style with The O2. News Years Eve 2013 Tickets are likely to be in limited supply, so grab yourself a couple while you still can!