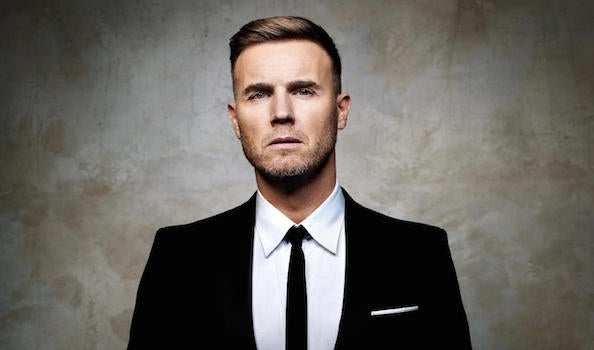 8 Feb 2016
Can You Remember EVERY Single X Factor Judge?
The X Factor celebrated its TWELFTH series in December, and with it came some fresh faces on the judging panel. There have been some incredible moments from the judges over the years – who are often equally as entertaining as the music itself – and as we gear up for another fantastic X Factor tour in March, we cast our minds back to judges past, recent and present…
Simon Cowell
He's the brains behind the entire operation – and despite a three-year absence from the show, he's still the most brutal and honest judge we could hope for. Though the faces alongside him have changed over the years, thankfully Cowell's haircut and ever-rising trouser waistband always stay the same.
Gary Barlow
In 2011, the X Factor got a facelift – as renowned songwriter and boyband heartthrob Gary Barlow stepped in to fill Cowell's shoes. Even though he never had much luck with his final acts, Gary brought some much-respected sophistication (and eye candy) to our screens.
Louis Walsh
2015 was the first year EVER that Louis Walsh didn't return to the judge's chair. Renowned for his hilarious one-liners, such as, 'You remind me of a young [insert '90s popstar here]', Walsh mastered the art of being insightful and entertaining in equal measure, and was instrumental in the rise of JLS – for which we remain eternally grateful.
Cheryl
Returning to the judge's chair in 2014, Cheryl made her first appearance on the X Factor panel in 2008 – and was an instant hit with both contestants and viewers. Despite battling malaria midway through Series 7, she helped launch the careers of Alexandra Burke, Joe McElderry and Cher Lloyd, and always wows us with her outfits each week!
Rita Ora and Nick Grimshaw
In 2015, the X Factor decided it was out with the old (sorry, Louis) and in with the new – and waved a big hello to two new judges. Rita Ora and Nick Grimshaw joined the panel, with Ora's act, Louisa Johnson, going on to win the series. The pop superstar brings a wealth of knowledge and experience to a new era of the show, while Grimshaw already appears to be a firm favourite with the crowds. @SJQuick7 certainly thinks so: '@grimmers is already my favourite judge #xfactor' – looks like these two might be sticking around!
@grimmers is already my favourite judge #xfactor

— Shannon Quick (@SJQuick7) August 29, 2015
Nicole Scherzinger
Her career speaks for itself, and although Nicole Scherzinger joined the ranks temporarily in 2010 while Cheryl recovered from malaria, she soon became a permanent addition to the team in 2012. Her endearing sense of humour and emotion-fuelled speeches added a serious level of cuteness to the show, and she famously coached James Arthur to the top spot in Series 9.
Tulisa
Alongside Gary Barlow's introduction, the often controversial and hugely entertaining Tulisa Contostavlos joined the ranks. Best known for her role in UK group, N-Dubz, she kickstarted Little Mix into the phenomenon they are today – and secured a judging slot in the following series.
Sharon Osbourne and Dannii Minogue
Sharon Osbourne played a massive role in X Factor's early years. She was the undisputed queen of the show, until Dannii Minogue came along. They managed one series together before Osbourne left. It wasn't the greatest of relationships. In fact, if we're being totally honest, it was a total disaster. Once the dust had settled, though, Minogue went on to judge another three series, while Osbourne returned for one more year in 2013.
Kelly Rowland and Mel B
One-time judges Kelly Rowland and Mel B only made fleeting visits to the judge's chairs, but their presence did not go unnoticed. Both had acts in the final three and both brought a wealth of experience, knowledge and personality to the show during their time. Not to mention how exceptionally cool they both are!