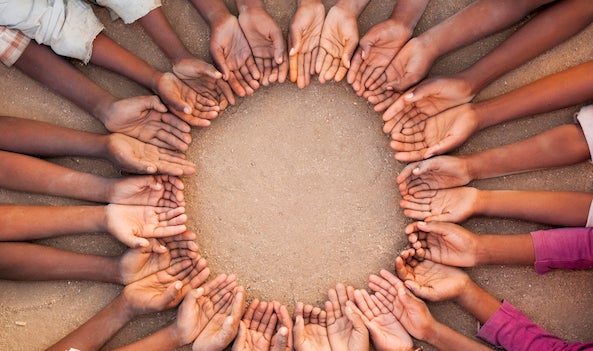 17 Nov 2015
Celebs Who Do Loads For Charity
There are lots of perks that come with being famous – the mansions, the VIP treatment, the long holidays and designer clothes. But there are a few amazing individuals who, when fortunate enough to find fame, dedicate a significant amount of their time and money to making the world a better place. Here are just a handful of some of these inspiring celebrities...
Angelina Jolie
These days, Jolie is more of a humanitarian than an actress, such is her dedication to her charitable efforts. After filming in Cambodia and learning more about their war-torn history, she reached out to the United Nations High Commissioner For Refugees to find out more, and after becoming their biggest ever donator ($1 million after seeing Afghan refugees in Pakistan), became an ambassador for their cause. Recently she was promoted to a Special Envoy, meaning she can represent the prestigious organisation as a diplomat. She has also been awarded Cambodian citizenship after her conservation project, turning a ravaged poacher-filled jungle into a regulated national park, and she continues to lobby for better global child immigration laws. Most recently, she has spoken out about the European refugee crisis: @DecoSarah loved it, 'An excellent speech from Angelina Jolie. The whole speech on the UNHCR website is really worth listening to.'
An excellent speech from Angelina Jolie. The whole speech on the UNHCR website is really worth listening to. http://t.co/18KyimrgY1

— Sarah Deco (@DecoSarah) September 5, 2015
Taylor Swift
The world's most popular woman is known for her amazing dedication to her fans – often going out of her way to visit them or send them presents. However, we love the way she works hard to make her hometown a better place. Not only did she donate $500,000 to the Nashville Flood Relief, she also gave $25,000 towards furthering education in Wyomissing and $10,000 to rebuild her favourite park in the town where she grew up. She also announced that all proceeds on her 2014 single, Welcome To New York, would be given to public schools in the city that never sleeps.
Matt Damon
Not only does the Bourne Identity actor regularly contribute to charities like DATA, Celebs for Kids, the ONE campaign, and the Yele Haiti Foundation – he also founds them too. His most notable project was alongside a group of actor friends that you might have heard of. George Clooney, Don Cheadle, Ben Affleck and Brad Pitt all joined Damon in creating Not On Our Watch, an organization that systematically battles against the ongoing genocide in Sudan.
Madonna
Although Madonna's charitable projects range far and wide (she's involved in over 30 different foundations), there's only one that sits truly close to her heart, and that's the one she created: Raising Malawi. This charity is dedicated to making the African country stronger and raising standards of living – and she matches every dollar donated with her own money. As well as making a documentary which delves into the culture, problems and potential solutions of this complex nation, she also adopted two children from the area, and spent $400,000 building 10 schools to educate more than 4000 children. @samedi21 shared this great informational video recently, commenting: 'This woman is a wonderful human being, I love her for this! Thanks @madonna.'
Raising Malawi with Madonna - You Can Help https://t.co/X4ihBFTARq This woman is a wonderful human being,I love her for [email protected]

— Samia (@samedi21) August 15, 2015
Gisele Bundchen
The richest, most influential supermodel in the world today – Brazilian born Gisele could easily have spent all of her time with her two adorable children and famous American Football player husband, Tom Brady, just focussing her favourite thing in the world, (yoga – haven't you seen her Instagram!?). However, growing up in a troubled country gave her a strong conscience, and her charitable efforts have been significant. She gave $1.5 million towards the Red Cross Haiti relief, and $150,000 to Brazil's Zero Hunger Program. However, it's her keen environmentalism that really defines her work, she's on the board of directors for the Rainforest Alliance, and was named Harvard's Global Environmental citizen for 2011 for her campaigning towards sustainability.