Home
CRAZY Moments That Have Happened At The O2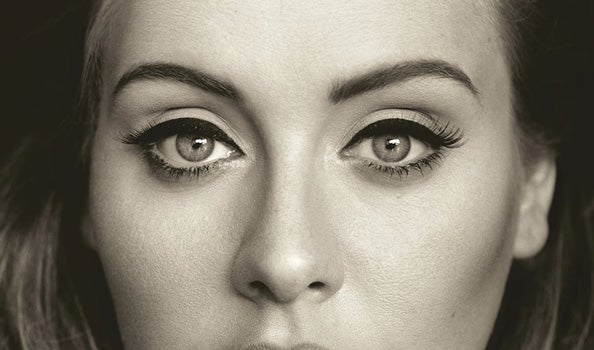 22 July 2016
CRAZY Moments That Have Happened At The O2
We don't like to blow our own trumpet (well, maybe just a little), but we've seen some pretty crazy stuff over the past nine years. And thanks to social media, they haven't stayed a secret for long.
From burps to blunders, we look at some of the funniest and wildest things that have happened under our roof.
If you want to have your own spot of madness at The O2 arena, there's heaps of fun stuff to do all-year round. We can't promise anything crazy will happen, but we can guarantee a great time.
Adele lets it all out. Literally.
Adele's fans love her for her down to earth personality, which was certainly on show when she performed in the tent earlier this year. Most people would be nervous performing in front of such a huge crowd, but not this multi-million selling songstress.
In fact, Adele was so at ease with her thousands of adoring fans she let out a burp on stage. 'Better I do it now than when I'm trying to hit a high note,' she quipped. Every cloud, eh?
Thankfully (kind of) Bearded Couture was on hand to capture the moment.
Kanye gets cheeky in Nandos
One thing we've learned over the years is that celebrities like jumping on stuff. Surely you remember Tom Cruise's proclamation of love for then-girlfriend Katie Holmes on Oprah?
Well, here at The O2, we've seen our fair share of excited celebs. Onlookers couldn't believe their eyes when Kanye West leapt on a counter in Nandos and posed for photos before last year's Brit Awards. Not getting enough attention, were we?
Staff @NandosUK were on hand to capture the action (and deter anyone who was thinking of doing the same).
So, it turns out Kanye is much taller in real life... #NandosO2 pic.twitter.com/fccOkaZS6K

— Nando's (@NandosUK) February 25, 2015
Prince gives his fans a night to remember
We all know the drill when you go to a gig. The artist performs for a couple of hours, you scream deliriously, they do an encore, you scream some more, and you reluctantly make your way to the door. Prince, ever known for doing something different, defied convention when he came to the tent for a whopping 21-date residency in 2007.
Fans had just started getting out of their seats when Prince appeared in the crowd. He'd already done two encores, so needless to say they couldn't believe their luck. He belted out acoustic renditions of Raspberry Beret, Sometimes It Snows In April and Little Red Corvette before the show finally came to an end.
@TheO2 Where me and @tonybecks saw Prince together so many times. 💜 #PrinceAtTheO2 pic.twitter.com/lbaYqPYz63

— Gemma (@gemdolla) April 24, 2016
Dynamo is let down by a dodgy mobile
Live performances always come with one major risk – something might go wrong. As Dynamo found out when he appeared before a sold-out crowd at The O2 earlier this year.
In one trick, he got a mobile phone from a member of the audience, which magically appeared inside a glass bottle. The spectator was asked to call the device to prove it was the same one but it failed to ring. UKTV shows us exactly what happened.
The perils of live magic, eh? Needless to say, it was still a mind-blowing show!