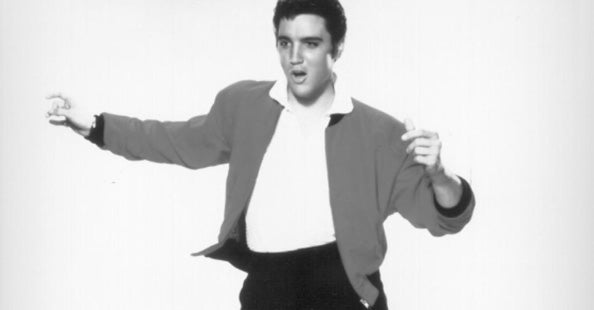 3 Oct 2016
5 Of The Most Legendary Dance Moves
Some artists just have swagger - the ability to do even the most ridiculous dance moves and make them an international phenomenon. We're not talking the Macarena or Gangnam Style here, but routines that have well and truly set the world of music on fire.
We dare you to try them for yourself!
1. Michael Jackson
Let's face it, most of us have had a go at the moonwalk. And even if you think you've nailed it, there's only ever one man who's moonwalked and looked the epitome of cool doing so.
If you still fancy your chances, we'd recommend you take instructions from the man himself rather than Homer Simpson.
2. Elvis Presley
No rundown of the greatest-ever dance moves would be complete without mentioning The King, whose hips seemed to have a mind of their own. So much so, in fact, during an appearance on the Ed Sullivan Show back in 1957, they would only film him from the waist up for fear of causing 'mass hysteria'.
We're not sure whether this is true @Toadspotter32, but we'll take it!
Elvis Presley's hip-wiggling started out as a stage fright. He was so nervous, that his legs would shake. #FunFact #didyouknow

— Andy Day (@Toadspotter32) 29 October 2015
3. Madness
We all know the feeling when you're at a friend's wedding and Baggy Trousers starts blasting out. All it takes is for the track to start up and everyone's on the dance floor doing this little number.
The good news is you don't have to be alone the next time you bust out the moves, as Madness are hitting The O2 arena on 10 December. Get practising!
4. Beyoncé
When Queen Bey released the video for Single Ladies in 2008, she might not have realised just how legendary her hand-waving dance routine would become. It's the anthem of choice for women across the world – and a fair few men as well.
Just take some advice from @wad_wad27 if you're ever thinking of having a mid-shift boogie…
Got caught dancing to Beyoncé's single ladies by the boss when it came on, on the radio!! #embarrasingmoments #gotcaught #whoops #awkward

— adam (@wad_wad27) 20 April 2015
5. Diversity
Awesome dance troupe Diversity have a few signature dance moves up their sleeves. One of our faves is Perri Kiely flipping through the air and (usually) landing back on his feet. We wouldn't recommend trying this one at home though!