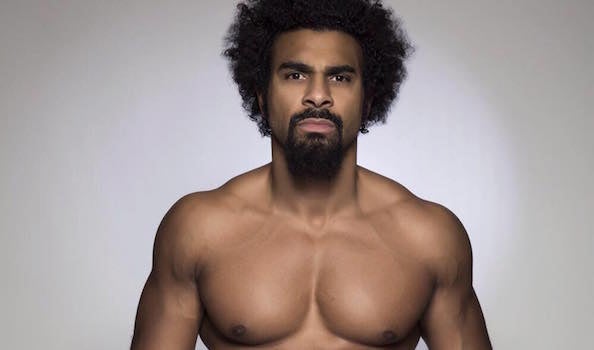 5 Apr 2016
DAVID HAYE: What Muhammad Ali Meant To Me
Of the long list of boxers to have been crowned heavyweight world champion since Muhammad Ali hung up his gloves in 1984, few have come close to emulating the levels of skill, athleticism, heart and pure showmanship that the Louisville Lip displayed during his hall of fame career.
One of those men, though, is David Haye – the former two-weight world champ, whose deadly combination of speed, power and technique has set him apart from the majority of the heavyweight division for the past decade.
It's a style that owes no small debt to Ali, the fact of which Haye is acutely aware.
'As an amateur and young professional I definitely tried to emulate him,' Haye begins, speaking exclusively to The O2. 'I used to watch a lot of footage, especially of his early fights; his footwork, his lateral movement, his counterpunching, the way he could string two, three four punches together in the blink of an eye. These were things you just didn't see in the heavier weight classes. Often I had to slow the footage down just to see what he was actually doing!
'Ali had a very awkward, unorthodox style. He used to drop his hands, put his face forward, cross his feet, lean away from shots – all of which are fundamentally a no no from a boxing 101 standpoint.
'But he made it work. A lot of people have tried to incorporate what he did into their own styles since then; guys like Prince Naseem Hamed, Roy Jones Junior, Floyd Mayweather and myself. At his best, he epitomised defense – being able to hit your opponent and not get hit back. He's a huge inspiration for me as a fighter.'
Haye's admiration for Ali extends beyond his boxing exploits, too. 'As I've gotten older, I've definitely realised that it's often what you say and do outside of the ring that stands the test of time,' he says.
'If you talk to the average guy on the street, they could probably only name two or three fights that Ali had – and he had a lot of fights.
'What they remember is his showmanship, his interviews, and him being this big charismatic character. It's something I try and do now, to hype fights and get across the entertainment side of boxing.'
But while Ali has a well-earned reputation as one of the most charismatic performers of all time, he's arguably best known for his legacy as a political activist and humanitarian, something that Haye also deeply respects, prompting him to recently start a petition for Britain to grant Ali an honorary knighthood – an accolade which he truly deserves, according to @richard_cann: 'Muhammad Ali went beyond boxing more than anyone past, present or future. He deserves the honour. Well done @mrdavidhaye for pushing it.'
Muhammad Ali went beyond boxing more than anyone past, present or future. He deserves the honour. Well done @mrdavidhaye for pushing it.

— Richard Cann (@richard_cann) March 1, 2016
'The fact that Ali was prepared to make a stand for what he believed in, even if it was to the detriment of his life and career, really shows the kind of man he was,' Haye says.
'He refused to be drafted into the Vietnam war, on the grounds that he had no business or beef with the Vietnam people, so why should he go over there and kill them?
'At the time that was a very, very unpopular decision, and some considered him a traitor, but the war went against his personal and religious views and he was big enough to stand up to the system over it.
'For me, he was the greatest boxer of all time, both for what he did in the ring – his style, his innovative techniques and his showmanship – and for his politics and his principles outside of it.
'He truly transcends sport.'
David Haye returns to the ring for Haye Day II at The O2 on 21 May
The Muhammad Ali At The O2 exhibition is open now.