Home
Do You Know What This Famous Building Used To Be?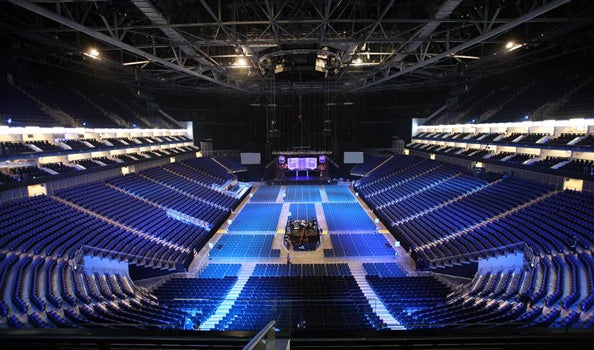 22 July 2016
Do You Know What This Famous Building Used To Be?
Are you a bit of a know-it-all? Do you pride yourself on winning pub quizzes and sharing facts with your friends and family?
If you fancy yourself as a history buff, we dare you to guess what these iconic buildings used to be. Go on, you know you want to!
1. Musée d'Orsay – Paris
Never mind all the awesome art inside this Parisian museum, it's the history of the building we're interested in. It was a train station known as Gare d'Orsay at the turn of the 20th century.
Your inner trainspotter might be disappointed if you head to the top floor, as there's no Intercity Express in sight. However, you will be rewarded with are some pretty epic views. Isn't that right, @Moniiimr?
2. MoMA PS1 – New York
Famous younger siblings are quite the rage at the moment (Jake Gyllenhaal, Chris Hemsworth…) and the same can be said for buildings. MoMA PS1 is the younger – and some would argue, more attractive – version of New York City's Museum of Modern Art.
It used to be a school back in the 1970s, so if you want to avoid flashbacks of being forced to recite your times tables, this isn't the place for you. The café is even set out like a classroom, with the menu written on a chalkboard for a real sense of nostalgia. @ytyger shows us what it's all about.
3. The Tate Modern – London
London landmarks don't come much more iconic than this brick behemoth on the banks of the Thames. It's known around the world as Tate Modern, but was once the humble Bankside Power Station, designed by titan of the field Sir Giles Gilbert Scott.
Don't forget to see the building in all its industrial glory for yourself by making your way to the viewing level, just as @christongeman did.
Loving the new #TateModern viewing gallery. Impressive building. #amazingviews pic.twitter.com/VP5yG46E6e

— Chris Tongeman (@christongeman) July 16, 2016
4. The O2 – London
The Millennium Dome was originally used to house the Millennium Experience, an exhibition to celebrate the beginning of the third millennium. It changed to The O2 nine years ago and has since become the best live events venue in the country (not that we're biased!) It's also home to awesome experiences such as Up at The O2 and a whole host of bars and restaurants.
Even seasoned performers such as @BenjaminMauro (he's Lionel Richie's lead guitarist, don't you know) can't help but marvel at how epic we are!
Thank you London! What great night at the O2 Arena! @DaddarioandCo @Fender #fender #lionelrichie pic.twitter.com/e4DxZ95v95

— Ben Mauro (@BenjaminMauro) July 7, 2016