3 Apr 2014
Emirates Air Line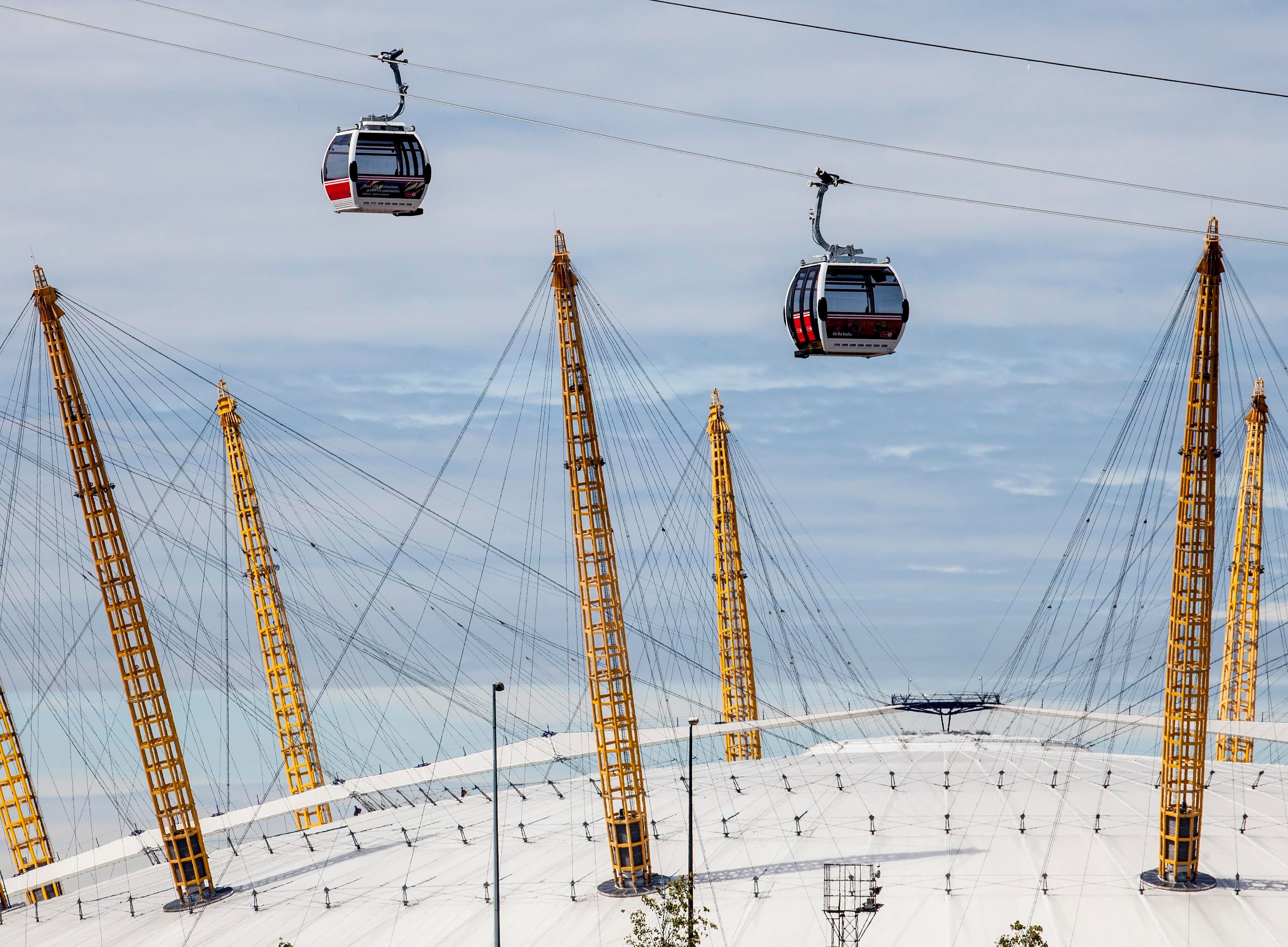 Fly the Emirates Air Line to The O2
The Emirates Air Line is London's first cable car experience. You can now enjoy spectacular views of the city from heights of 90 meters flying between Greenwich Peninsula and the Royal Docks. This is a truly unique way to travel to and from The O2 and if you're only interested in going for the flight, then booking a 360 Sightseeing Tour means that you won't even have to get off!
The experience begins almost like a theme park ride as you're greeted by a giant video screen showing a selection of local people excitedly waving you off. You then filter into the glass cabins which arrive roughly every 30 seconds and prepare your camera for the ascent. As you reach the summit, you'll be stunned by the panoramic views and if you're lucky, you may even get to see an aeroplane taking off from City Airport as it shoots directly overhead.
Spectacular London Views
The Olympic Stadium, The Shard and Canary Wharf are just a few of the many sites that can be seen from Emirates Air Line. The constantly changing landscape of East London guarantees that there will always be something new and interesting to see. Part of the flight's charm is that it gives everyone the opportunity to see the city's more innovative developments and architecture that can't be found on your regular postcards.
Single Emirates Air Line flights take approximately 10 minutes, although faster journeys take place at peak times. A 360 Sightseeing Tour will take approximately 20 minutes.
Pre-book your Emirates Air Line tickets now to avoid the queues and experience London's only cable car journey.