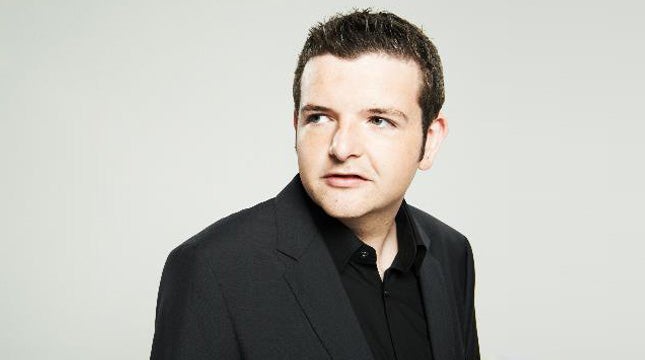 14 Mar 2016
Everything you need to know about Channel 4's Comedy Gala
Channel 4's Comedy Gala has been an event comedy fans look forward to every year – not only is the whole thing done in the name of charity, it's arguably the biggest comic event in the UK, with over 20 performers coming together in the name of big laughs and raising money for a great cause. Here's everything you need to know about THE comedy event of 2016…
The Line-Up
This year it's a big one. Famous names like Jack Dee (who closed the inaugural event in 2010), Jonathan Ross, Russell Kane and Sean Lock are all going to be gracing The O2 with their hilarious routines.
Kevin Bridges will also be bringing his unique brand of Scottish sarcasm to the stage and Michael McIntyre will tirelessly pace up and down with his witty commentary on normal life. One comedian we're really excited about seeing is Warwick Davis, who rarely performs live comedy, but we just know he's gonna have us in stitches.
New Talents
As well as the usual star-studded line up, the Comedy Gala is a great opportunity to discover new voices on the comedy circuit – who knows, you might find a whole new kind of funny! Channel 4's scouts scour the country looking for fresh new voices making waves in the comedy world, and this year they've got some very exciting new acts – including the deeply sardonic Romesh Ranganathan, the extremely cheeky Trevor Noah, and the fast-talking Aisling Bea who has already impressed @ThePurpleDoug
Aisling Bea is so funny. My second favourite Irish person.

— Dougie del rey. (@ThePurpleDoug) January 14, 2016
We're not sure who your favourite Irish person is, Doug, but maybe Aisling will make it to first place after the show…
The Charity
Of course, we can't forget that at the end of the day, this is all in the name of charity. All proceeds go to Great Ormond Street Hospital, and previous profits have helped pay for new anaesthesia rooms, operating theatres and generally improving the lives of the parents and children who are threatened with rare or life-threatening illnesses.
So, don't wait ages for it to finally be broadcast – if you want to be there and experience all the jokes they can't show on TV (i.e. the good ones), we suggest snapping up those tickets fast. As tweeted by @katie_2013x
Ahh I can't wait to watch Channel 4's Comedy Gala LIVE at the O2 Arena with Rhys!!! #Channel4

— Katie Latham (@katie_2013x) February 2, 2016
That's the spirit, Katie!