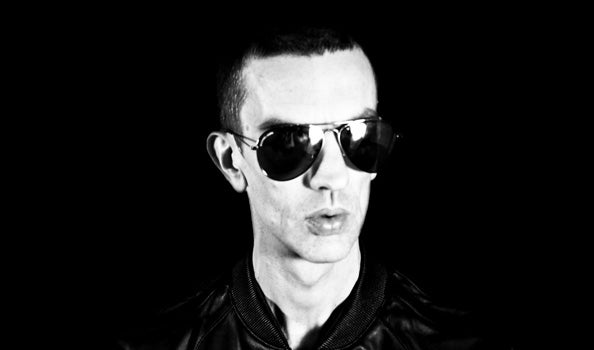 3 Oct 2016
Band Members Who've Decided To Go It Alone
These singers have proved there's life after being in a band. With all those egos floating around, who could blame them for choosing to go it alone?
We take a look at some of the acts who've proved that when it comes to great music, bigger doesn't always mean better.
Richard Ashcroft
Wigan's favourite sons The Verve have split so many times we're starting to lose track. When they called it a day for the third and likely final time, frontman Richard Ashcroft returned to his successful solo career. He released his fifth album, These People, earlier this year, and will be performing tracks from it when he headlines The O2 arena on 9 December.
@davebutter, you must've done something special to deserve such a treat.
Only been given tickets to see Richard Ashcroft at the o2 for Father's Day. Absolute winner

— David Butterworth (@davebutter) June 19, 2016
Paul Rodgers
It's fair to say Paul Rodgers has been around the musical block. Once upon a time, he was the frontman for Free, then he was keeping Bad Company before becoming the voice of The Firm and The Law, and even stepping in to sing with Queen. He's also been a hugely successful solo artist.
But maybe going it alone isn't all it's cracked up to be, as thankfully he's back with Bad Company and performing at The O2 arena this October. @WendyLawrence4 knows what she's talking about.
@MitchellFuryon He's the man, Bad Company at O2 in October, the place to be 😎

— Wendy Lawrence (@WendyLawrence4) August 5, 2016
Nicole Scherzinger
These days, Nicole Scherzinger is most famous for being a judge on The X Factor. She did, however, start off in the long-forgotten Eden's Crush before hitting the big time with burlesque troupe-turned girl band, Pussycat Dolls.
Since going solo, Scherzy's sold 16 million records, fronted numerous ad campaigns and even starred in a West End revival of Cats. Is there anything this girl can't do?
Beyoncé
Not many people could leave a group as widely adored as Destiny's Child and become an even bigger star, but Beyoncé proved to be the exception to the rule.
In fact, she's reached a whole new level of stardom, to the point that when she briefly reunited with Kelly Rowland and Michelle Williams for her solo Superbowl performance, some people mistook them for Beyoncé's backing dancers. Oops.
Zayn Malik
One Direction might have decided to call it a day, but before they did, Zayn broke millions of Directioners' hearts when he announced he was leaving the band.
Looks like they soon got over it, though – earlier this year, Malik became the first UK male solo artist to have a debut album go to number one in the UK and the US. One who?
Robbie Williams
Robbie Williams left Take That in 1995 to go it alone. Two years later, he was on his way to becoming the best-selling UK solo artist of all time, with his first seven albums all going to number one.
He later reunited with his old bandmates to break a handful of world records but left again a year later. What can we say, Williams just prefers drumming to his own beat. Or is that singing to his own song?