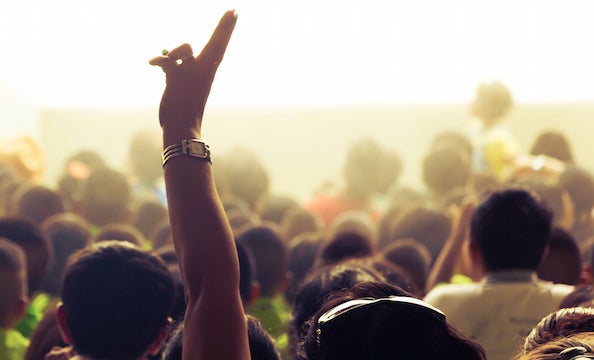 18 Nov 2015
Generation Y's Guide To Supertramp
For most people under the age of 40, Supertramp is considered to be 'Dad music'. You know what we mean – the kind of thing your Pop will put on his car tape player at the beginning of a long journey and then tell you 'it's part of your education'.
However, there's so much more to this influential and widely successful band than just flares and extended Wurlitzer electric piano solos. Well, there has to be for them to have sold more than 60 million albums worldwide…
Formed in 1969 as the creepily-named Daddy, their early music captures the dawn of the '70s, with founding members Rick Davies and Rodger Hodgson enjoying the honeymoon of a creative song writing partnership that was to last for decades, but end somewhat bitterly…
The duo had come from very different backgrounds, and had polarised tastes, with Davies' working class passion for jazz and blues often clashing with Hodgson's private school penchant for psychedelic pop. However, in those first few years, the differences acted much more as a complimentary jigsaw that allowed them to learn from each other relatively harmoniously.
Success came after they changed their name to Supertramp (in homage to William Henry Davies' Autobiography of a Super-Tramp) and by the mid-'70s they were often seen on the Official Chart's billboards. The next ten years would propel them into superstardom, but with an odd kind of success that was rooted in faithful album sales rather than popular singles, partly due to the painstaking process of creating highly produced, flowing albums with a distinct musical narrative. @EEMcQ agrees, tweeting: 'whoever engineered/mixed those Supertramp albums ('74, '77, '79) did a perfect job. They still sound so crisp, so warm, so fresh. Delicious.'
1979 was probably the peak in their career – the Breakfast In America tour, named after their most famous single and album, was a 10 month, 120 show extravaganza which included over 40 members of staff, five million dollars' worth of equipment and broke the European record for most attended tour ever recorded.
Alas, it was not to be, as Hodgson left the band in 1983, leaving Davies to continue as the solo frontman. Although Davies and Hodgson still enjoy continued success with their respective projects, fans worldwide have hoped for a reunion that looks unlikely to happen, even now.
So, now you know the politics and history of the seminal band – it's time to get to the question. Why should you go see them at The O2 when they roll into town? Well, here's a secret. They can be nostalgic for you, too. Our generation's obsession with sampling and covering other artists has left us with more knowledge of Supertramp than you would think. Remember Scooter's catchy trance tune The Logical Song in 2001? Yep – that's a chipmunk version of a Supertramp classic. Oh, and what's that? You love The Goo Goo Dolls' track Give A Little Bit? Well, wouldn't you know it – it's a Supertramp cover! Our favourite, however, is Gym Class Heroes, Cupid's Chokehold. Pretty catchy chorus, huh? Maybe check out Breakfast In America by Supertramp and see if you recognise it…
So, if like @nickw84, you're 'Feeling a bit Scooter - 'The Logical Song' rather than Supertramp - 'The Logical Song' today.', don't worry. Either way you'll enjoy the show!
Feeling a bit Scooter - 'The Logical Song' rather than Supertramp - 'The Logical Song' today.

— Nick Walker (@nickw84) September 2, 2015